Will Florida football fans get up and come back?
Florida football fans went AWOL this past Saturday when Missouri came to town for the Gators homecoming game. Head Coach Dan Mullen was not pleased.
"In all kinds of weather we'll all stick together . . ." For Florida football fans, not so much last Saturday.
Florida football had its lowest attendance last Saturday since before The Swamp was The Swamp. When Scott Carter of FloridaGators.com asked his Twitter followers why the attendance for the Florida-Missouri football game was the lowest since 1990, thirty-six percent of those responding said the Georgia loss.
That is of course sweet music to the ears of a Georgia football fan. There's nothing a Dawg loves more than tormenting the Gators. But with six weeks until the early letter of intent signing period, Dan Mullen no doubt had the future on his mind when he reacted to the sparse crowd at Ben Hill Griffin Stadium.
"When we sell out the stadium, we'll win a championship."
Florida football fans need to step up
Edgar Thompson of the Orlando Sentinel reported the stadium three-quarters empty by game end. If so, reliable reports put that at about 20,000 more fans than at the end of the Georgia game the week before, so actually, Coach Mullen could be congratulating the Florida faithful on their improvement.
Game attendance makes a big impression on the young recruits every program is trying to attract. It's an indication of the support the program receives in the future, and the kids know this.
Florida football life-blood
It's not complicated, and kids aren't dumb. If you can't sell out your stadium, how are you going to provide staff and facilities for the players you are trying to recruit?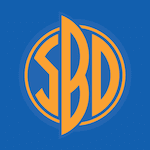 Want your voice heard? Join the South Bound & Down team!
Write for us!
In 2016, Kirby Smart targeted G-Day attendance at Georgia as his top recruiting priority. The Dawg Nation responded with 93,000 in attendance. The next two recruiting cycles, Georgia signed the number three and number one recruiting classes in the country.
This past year, Florida ranked fourth in spring game attendance, well behind Georgia and Alabama. Florida recruiting ranks 23rd nationally so far for 2019, 11th in the conference and third in the state behind Miami and FSU. Early signing begins in about six weeks, and the Gators have time to make up lost ground. Do they have the fans willing to show up and show out for recruits?
Calling the Gators to action
When we sell out the stadium, we win a championship.
In response to last Saturday's attendance sin, Coach Mullen is preaching to the congregation. "We want the program back, we need a sold-out stadium next week, and unbelievable home field advantage," he said. "That's how it works. I'm gonna be honest with you, this is how it works too: when we sell out the stadium, we win a championship."
The Gators need to get up and get to Gainesville this Saturday, because that other former Florida coach is bringing a South Carolina football team to town with a swamp buggy load of Gator bait. He wants a pair of lizard skin shoes.