Mississippi State Basketball Handles Business Against Mizzou
Mississippi State Basketball (21-7, 9-6) cruised past Missouri Tuesday evening. The Bulldogs now have a good chance to lock down a higher seed in the tournament.
Mississippi State Basketball earned its 21st win against Missouri Tuesday night helping the Bulldogs tournament case out even more.
The Bulldogs also increased their current win streak to five games.
Tyson Carter scored a season-best with 22 points. Following him was Quinndary Weatherspoon who added 20 points of his own. These two led the way for a 47.9 percent shooting Bulldog team.
Reigning SEC Freshman of the week, Reggie Perry also put together an impressive performance for the Bulldogs. He was the third Bulldogs to score double-digits with 15. Perry also led the Bulldogs in rebounds with nine.
The win moved Mississippi State into fifth place with South Carolina in SEC standings. Ole Miss is only ahead by a half-game in fourth place.
Even with two 20-point scorers, it was the Bulldogs defense that contained Missouri. The Tigers scored their lowest total of the season and only completed 32.7 percent from the floor.
Mississippi State did a great job protecting the ball and not coughing it up to the other team. The Bulldogs committed only eight turnovers for the entire game.
State also had 12 assists on the game. Lamar Peters led the way for the Bulldogs with five assists and six steals. He had the job of stopping Jordan Geist, who is usually Missouri's top scorer. Peters held Geist to seven points and only completed 3-of-9 shots.
Mississippi State put together a solid performance, but need to make sure they increase their boards and second-chance opportunities. The Bulldogs cannot stand to lose the rebounding total against teams like Tennessee or LSU.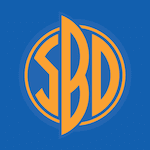 Want your voice heard? Join the South Bound & Down team!
Write for us!
Up next for Mississippi State is a trip to Auburn on Saturday. Tip-off is at 4 p.m. ET, and the game will be on ESPNU.