Vanderbilt Basketball Hosts Game of Thrones Game Against Gators
No, we're not in Westeros, but Nashville becomes a hub for the HBO show fans Wednesday night. Vanderbilt Basketball(9-18, 0-14) hosts its Game of Thrones game against the Florida Gators.
Vanderbilt Basketball looks to find its first SEC win of the season in a Wednesday night showdown with Florida.
The Commodores come home after back to back road games. Despite two more conference losses, Vanderbilt came close in the 68-61 loss to Alabama.
Vanderbilt did get a moral victory as Aaron Nesmith received SEC Freshman of the Week honors two weeks ago. He averaged 25 points, 11.5 rebounds, 1.5 assists, and 1.5 steals during that week.
Nesmith's honors were the third by the Commodores this season. Darius Garland and Simisola Shittu received the recognition earlier this season.
Fun fact, according to the Commodores game notes, Kentucky and Vanderbilt are the only two SEC schools to have three different freshmen win SEC Freshman of the Week.
Gators vs. Commodores, the Matchup
This game is the second time Flordia and Vanderbilt have faced off this season.
The first game was two weeks ago in Gainesville where the Gators won 66-57. One of Vanderbilt's many games this season where it got close to winning, but couldn't close.
Vanderbilt's leading scorer is Saben Lee with 12.7 a game. Behind him is Shittu and Nesmith who both average 11.6 points per game.
Shittu leads the team in rebounds with 6.9 per game. Nesmith is close behind him with 5.9 boards.
Vanderbilt will look to utilize Lee, Shittu, and Nesmith against the Gators.
The last time these two teams faced off, Nesmith had 26 points, nine boards, two assists, one block, and three steals.
However, he was the entire offense. Matt Ryan got the closest with nine points.
For Vanderbilt to win this game and I hate to be so general, but they have to find a way to balance that offense out and get defensive stops.
Nesmith cannot do it all by himself. Shittu and Lee need to contribute on both sides of the ball and put up some points.
As for Florida, Keyontae Johnson scored 15 points in the first game and brought down nine boards. Jalen Hudson was the only other Gator in double-digit points against Vanderbilt as he put up 10 points.
KeVaughn Allen only scored six points and made one field goal all game. The rest of his points came from free throws.
Outside of that, the Gators struggled to get things done as well. However, the difference maker was Florida taking advantage of the Commodores and scoring points off their mistakes.
One thing Vanderbilt needs to focus on is second-chance points. Vanderbilt only had 11 offensive rebounds in game one.
Florida had 14 offensive and 25 defensive rebounds. The Gators took advantage of that and scored 16 second-chance points compared to Vanderbilt's seven second-chance points.
In the last game, Florida had 12 steals. The Gators also put up 26 points off of Vanderbilts 19 turnovers.
Vanderbilt starts games off hot but cannot find a way to finish them. If the Commodores can get their three studs hot and find a way to slow down an impressive Florida team, then it can happen.
What happened to the Vanderbilt team that took the No.1 Tennessee team to overtime? Find that team, and you beat the Gators.
Game Prediction
My gut tells me Vanderbilt, and my head tells me Florida.
However, it is time for the Commodores to get in the win column. Nesmith, Shittu and Lee all score at least 10 points and help shut down a powerful Gator offense.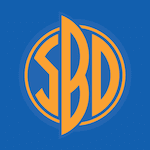 Want your voice heard? Join the South Bound & Down team!
Write for us!
Vanderbilt finally wins its first SEC game of the season and knocks the Gators down a notch. The Commodores snap a 15 game losing streak and win a close one 72-70.
Florida and Vanderbilt faceoff Wednesday, Feb. 27 at 8:00 p.m. ET on the SEC Network