Georgia Football: Out with the Old in with the New
Thanks to guys like Nick Chubb, Todd Gurley, and Sony Michel Georgia Football has rightfully earned the title of being called the modern Running Back University. In the 2018 season, the running game picked right back up where they left off in 2017.
Last season, Georgia Football again made an emphasis that running the ball was a big part of their play style by averaging 238.8 yards on the ground and 5.9 yards a carry.
After the 2018-19 season, the Dawgs had a hefty load of players forgo their senior year and enter the 2019 NFL draft. One of those players is running back Elijah Holyfield.
Last season, Holyfield racked up 1,018 on just 159 attempts while also pounding the ball in the end zone seven times.
Holyfield would become part of the two-headed dragon that Georgia formed in their stable of running backs and created one of the best duos in all of College Football with teammate D'Andre Swift.
One thousand eighteen yards is a significant role to fill for any team but with the players behind Holyfield along with Swift staying Georgia shouldn't miss a beat with their punishing running game.
Since he took the job, head coach Kirby Smart quickly made a name for himself in the recruiting world of football. Thanks to that the Dawgs have been able to keep fresh legs in the backfield. Last season, Georgia added highly ranked backs Zamir "Zeus" White and all-purpose back James Cook.
White sat out the 2018 season due to a knee injury he suffered in August of last year practice but will likely be ready to go for the 2019 season.
Cook, on the other hand, was able to find his way on the filed in multiple games last season.
Although he only accumulated 284 yards on 41 attempts, Cook never disappointed to show off his game-breaking speed when the field opened up for him. With his blazing speed and playmaking ability, Cook will look to play a more prominent role in the running game for the upcoming season.
The list of backs continues with rising senior Brian Herrien who has not been able to crack the starting lineup. However, when his number gets called very rarely does he ever disappoint.
On 50 touches Herrien reeled in 295 yards and three scores for the red and black. With one year of eligibility left, Herrien will have an important leadership role while fighting for a top spot on the depth chart.
I expect there to be little to no drop off in the rushing category during the 2019 season. If Georgia can get Fromm playing at an even higher caliber than he did last season along with their stable of backs the Bulldog's offense will be a difficult matchup for any opposing defense.
Many were in doubt if the Bulldogs would be able to recover from the loss of Chubb and Michel and they responded well to the situation. The 2019 season will be no different for Kirby Smart and his team.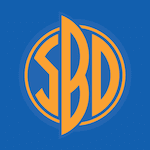 Want your voice heard? Join the South Bound & Down team!
Write for us!
Expectations for Smart and his unit will be very high once again, but as the head coach once said: "Pressure is a privilege." Smart's group of running backs will look to fulfill those expectations of not only being RBU but as well as another run at the national title.