Auburn Basketball Embarrasses North Carolina on Every Level
Auburn basketball took North Carolina to the woodshed Friday evening and advanced to the Elite Eight for the second time ever in program history. The Tarheels weren't ready for what the Tigers gave them, and it showed.
North Carolina didn't just lose against Auburn in the Sweet 16 round of the tournament, the Tarheels got embarrassed.
Auburn beat North Carolina 97-80 on Friday night and sent the Tarheels home.
The two teams went back and forth during the first half, but when Auburn took the lead at the buzzer after going on a 10-2 run, I knew it wasn't going to end well for the Tarheels.
Auburn made 17, yes 17 three-point shots against North Carolina. How many did the Tarheels have? Carolina made seven shots from the arc. The Tigers made ten more, and that is just one of the reasons Carolina went down in flames.
Six Tigers scored in double-digit points.
Leading the way for Auburn was Chuma Okeke, who couldn't miss even if he wanted to. He went 8-of-11 from the floor and 3-of-5 from the arc. Okeke scored 20 points, 11 boards, two assists, and two steals. Oh and he recorded one block as well.
Okeke was the heart and soul of this team and boy was he on fire last night. However, his night ended when he got hurt with 8:08 left to go in the second half.
Reports say that Okeke tore his left ACL and will be out the remainder of the tournament. Losing him is a HUGE blow for the Tigers, but will give them even more reason to play hard and win a championship for him.
Playing for him started right after he left the game. The Tigers never let off the throttle and showed the world they're an impressive team.
There aren't many teams left in the NCAA Tournament that can make 17 three-pointers and play that fast in a game.
Auburn is on a hot streak, and I don't see it coming to an end until the Tigers cut down the net at the championship game.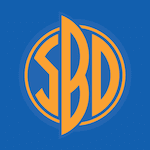 Want your voice heard? Join the South Bound & Down team!
Write for us!
Up next for the Tigers is SEC opponent Kentucky. The two face off with each other to head to the Final Four and possibly a spot in the championship.
Tip-off is set for March 31 at 1:20 p.m. ET on CBS.