College Football Countdown: 85 Days
With 85 days remaining in our College Football Countdown, we focus on a place where no SEC teams want to be.
Mediocrity. It can be difficult to define, but you know it when you see it. When you have lofty preseason expectations, but only manage to win 7, 8, or 9 games (depending on expectations), you find yourself in the land of mediocrity.
And that leads us to no. 85 on the Southbound and Down College Football Countdown.
The Auburn Tigers, Georgia Bulldogs, and Texas A&M Aggies each went 8-5 in 2016.
Auburn Tigers (8-5)
Auburn didn't have especially high expectations in 2016, but expectations are always reasonably high on The Plains. They entered last season unranked, but they started the season 7-2, and were ranked as high as no. 8 in the AP poll.
But the wheels came off down the stretch. The Tigers lost three of their last four games to Georgia, Alabama, and Oklahoma, to finish 8-5, leaving Auburn fans with a sour taste in their mouths.
Also Read: SEC Football Countdown, Day 86
Georgia Bulldogs (8-5)
Georgia carried a no. 18 preseason ranking into the first year of the Kirby Smart era. The Bulldogs were a difficult team to figure out last season. After defeating no. 22 North Carolina in the season opener, things turned south for the Bulldogs.
In Georgia's five losses in 2016, three of them came by three points or less, including the Hail Mary loss to Tennessee.
Texas A&M Aggies (8-5)
Texas A&M had a very similar season to the Tigers. They also entered last season unranked, but started the season hot. The Aggies started the season 7-1, with the only loss coming to the Crimson Tide.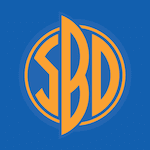 Want your voice heard? Join the South Bound & Down team!
Write for us!
They were ranked as high as no. 6 in the AP poll, but they collapsed down the stretch. The Aggies lost four of their last five games, and their only win came against Texas-San Antonio of Conference USA.