Vanderbilt Commodores: Best in the NCAA in the red zone
There 65 days till college football season, and today we revisit a topic that we've previously discussed on the countdown: the red zone.
The Florida Gators were one of the worst teams in the country in the red zone offensively, but defensively they were one of the best. But not THE best. That honor is reserved for the Vanderbilt Commodores.
And that leads us to no. 65 on the Southbound and Down College Football Countdown.
The Vanderbilt Commodores defensive red zone scoring percentage was 65.3 percent in 2016
The Commodores allowed opponents to score on 65.3 percent of red zone attempts in 2016, giving them the no. 1 red zone defense in college football. Florida was a close second, allowing opponents to score on 71.8 percent of red zone attempts.
Even better, Vanderbilt only allowed 23 touchdowns on 49 red zone attempts, a 46.9 touchdown percentage, the fifth-best percentage in the SEC. LSU led the SEC, allowing touchdowns on just 24.2 percent of red zone attempts.
But the stat that is even more important that the red zone scoring percentage is the actual red zone attempts. Keeping opponents out of the red zone is the first battle, and the Commodores were 9th in the SEC in that category.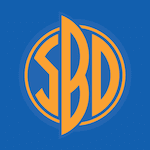 Want your voice heard? Join the South Bound & Down team!
Write for us!
If they can improve on that number in 2017, given their success in the red zone, the Vanderbilt Commodores could take a big step forward this season.