Tennessee Volunteers: full rebuild mode on NSD
The Tennessee Volunteers are in full rebuild mode from a very disappointing 2017 campaign which saw an overhaul throughout its football program. Despite national criticism and local outrage, the Volunteers look to be on the right path as they put together a very solid National Signing Day.
Head Coach Jeremy Pruitt and his staff put together a solid, recruiting class to begin their tenure at the Rocky Top. For the 2018 class, 20 signees agreed to become Tennessee Volunteers for the next four years. As it stands, the staff brought depth along the trenches and at several key positions. Let's dive into the assessment to see who they are and what they bring to the table.
Going defensive line heavy
As you can see, Tennessee went defensive line heavy. With several standouts coming from in-state and Georgia, the defensive line should be very stout this season. Emmitt Gooden, Kurott Garland, and John Mincey will provide Coach Pruitt a versatile group to move around in multiple fronts.
In addition, Trevon Flowers and JJ Peterson will add to a very talented back seven that lost key players to the 2018 NFL Draft and transfers. The scheme will most likely be tailored to run variations of a 4-3/3-4 hybrid defense where you'll see the ends stand and rush the passer or stunt inside on passing downs. This will fit the guys they brought in perfectly including veterans currently on the roster.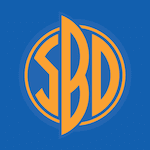 Want your voice heard? Join the South Bound & Down team!
Write for us!
Tennessee Volunteers Offense getting a lift
The coaching staff added key players at skill positions on offense too. The poor performance by the offense last year indicated that getting depth at wideout and tight end was of critical importance. Coach Pruitt proved that to be true in signing 2 wide receivers and 2 tight ends.
An interesting prospect to watch develop over the coming months is Wide Receiver Cedric Tillman. Tillman has great size standing at 6'3″ and 205lbs. He has great hands and experience returning punts. He should be a dynamic piece on special teams and as a slot receiver.
Overall, the coaching staff did an amazing job in recruiting not only in the Southeast area but across the country as well. Plucking players from programs in California and Pennsylvania show that despite the downturn of a rough end to 2017, the program still has a pulse in recruiting top talent. The fruit of their efforts will be tied into this group. Hopefully, the return on investment will be supersede expectations this season.