Georgia basketball: the Jonas Hayes legend
Georgia basketball's Jonas Hayes is a legend. How did a former player and assistant coach for the worst Bulldog sports program gain such lofty status?
UPDATE: Multiple reports Jonas Hayes leaving Georgia for Xavier
Georgia basketball fans now disappointed by the loss of assistant coach Jonas Hayes to Xavier had been on watch for a month. While reports were sketchy and coverage light – we are after all on the middle of Spring Practice and just wrapped up Masters Week – Hayes held an offer to stay at Georgia.
The Georgia faithful held Hayes high as the Erk Russell of Georgia basketball. How can an assistant coach for the worst sports program in the history of Georgia athletics maintain near legendary status?
The Jonas Hayes narrative
The legend began with the signing of and blossoming of big man Yante Maten. Hayes' impact on the discovery of Maten – a late-blooming Detroit big man – was huge, as was Hayes' impact on the signing of Maten.
The Bulldog Nation has since developed for Jonas Hayes a flattering a narrative, crediting Hayes with the signing of every recruit since. But if Hayes even single-handedly signed every Georgia basketball player on the roster, would that be a big deal? Georgia found those players' on-court success so wanting it fired Mark Fox.
A rising star
Hayes is a fast rising basketball coach, a super-star in the making. He knows and represents the Georgia Story and can sell it. He could have done wonders under Tom Crean's leadership, and Crean knew it. That's why Hayes received a lucrative offer to remain in Athens, but that is not why he is beloved by the Bulldog Nation.
Birth of a Bulldog basketball legend
Jonas Hayes represents all Georgia fans want Georgia basketball to be. Hayes played prep ball at Douglas high in Atlanta, in the talent rich Promised Land Georgia covets. After a quick detour to Western Carolina, Hayes arrived at Georgia with his super star twin Jarvis in 2001. He progressed from unsung sixth-man to two-time all-SEC performer. He played in the NCAA tournament at Georgia.
Hayes was part of the third best ever Georgia basketball regular season in 2003 (the best any Georgia fan younger than forty can recall) that also ended in disaster for not only the team, but for the program after Athletic Director Vince Dooley and University President Michael Adams voluntarily death penalty-ed the Dawgs with a self-imposed ban on all post-season play.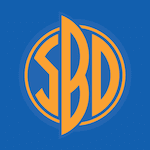 Want your voice heard? Join the South Bound & Down team!
Write for us!
Jonas persevered through Georgia basketball's darkest days and forgave Georgia for destroying his team and his dreams. He is the Georgia basketball Phoenix, rising from the ashes of Georgia basketball's self-destruction.
Hayes knows Georgia, he loves the Dawgs, and the Dawgs love him. Hayes represents the best of what Georgia basketball has been so for, and he represents what the Bulldog Nation knows Georgia basketball can be, and he always will no matter where he roams.
Jonas Hayes was the quintessential basketball Bulldog, just like Erk Russell was the quintessential Football Bulldog.
Once a Dawg, always a Dawg
Jonas Hayes walks to the beat of Glory, Glory! and the Bulldog Nation roars when he passes before it. His smile says, "Once a Dawg, always a Dawg."
How sweet it would have been.