Mike Slive was more than just another powerful man in college sports
Former SEC Commissioner Mike Slive has passed away at the age of 77, and his legacy goes way beyond the football dominance of a conference.
There are times when meeting someone important becomes more than just a star-struck handshake, or a social media photo opportunity. It can change your life. That's what meeting Mike Slive was like for me.
The many accomplishments of Mike Slive will no doubt be rehashed a lot in the coming weeks. This isn't about his greatness in the boardroom or at the microphone. This is about how Mike Slive could meet people…sometimes just one person…and leave a lasting impression.
The first time I ever set foot at SEC Media Days was in 2014. Despite having covered the conference as well as the sport of college football for years, this was my first brush with the madness of the preseason ritual which descended upon Hoover, Alabama for so many years.
The hotel is always a sea of bodies (most adorned in various school colors) and navigating through the lobby alone without feeling as if you're being swallowed by the tide of fandom and frantic reporters is enough to contemplate cracking open the mini-bar within minutes of unlocking your hotel room door.
The pace can be dizzying, and regardless of how seasoned a journalist you might be, it never gets any easier.
As I was bouncing in and out of the coaches press conferences, and attempting to file stories without missing a beat, I realized I'd left my laptop charger plugged into the wall in my room. Throwing my briefcase back over my shoulder, a made a quick pirouette towards the staircase, and then….
Bonk.
Here I was, grabbing the arm of what I thought was a frail old man, praising my personal god that I hadn't knocked him back down the stairs. It was at that moment I realized I was staring straight into the necktie knot of commissioner Mike Slive.
No, this was no frail old man. This was the Tony Stark of college football. This was Iron Man, disguised as a warm, southern gentleman.
"You okay, son?" he asked, while giving me that big toothy Mike Slive grin.
I really can't remember, but I think I stumbled and stuttered something to the tune of "Yessir, Mr. Slive. I'm really sorry. Thank you," and then off I went to my room to gather my charger and my wits.
The next time I saw Slive was late that afternoon, after Nick Saban and Mark Stoops had given their rah-rah sessions. I was standing in the area outside the banquet rooms where the press conferences were held, and Mr. Slive was surrounded reporters all scurrying about, trying to get the next great quote from his uncanny mind.
I walked over, waited and listened.
I listened to the questions and his answers. I listened to him weave stories which seemed like they should have been coming from him in a leather club chair next to a fireplace, with a glass of Kentucky bourbon in his fist.
I saw the twinkle in his eye when he started talking about the SEC Network which was scheduled to go live within a few weeks. I marveled at his polite, but purposeful chuckle when questioned about the perception of "SEC bias". Despite the fact that he was nearing the end of his tenure as commissioner, this was not the voice of a man in the gloaming. This was the voice of a visionary genius who was as sharp and ready as ever.
As it became clear the Q&A period was coming to an end, I cautiously approached him.
"Mr. Slive," I softly said.
And before I could get another word out, he looked me in the eyes and said "You gonna run me over again?"
"No sir," I belly-laughed. "I just would like to ask you one question." I could tell he was tired, and ready to go, but he gave a half-grin and nodded.
I lifted my silly looking mobile device and electronic pencil and asked with a bit of curiosity in my voice, "What do you make of the fan bonding in the SEC? Why have bitter enemies united in this way unlike any conference in the country?"
It's as if he knew exactly what I was going to ask, because he didn't have to wait even a second to think about his answer.
"It's family, you see." he started, and then got a more stern look on his face. "The south is about family. Siblings bicker and fight, and even seem to hate each other, but don't ever try to come between them."
I knew then there was nothing more he could say that would sum it up any better. I nodded and said thank you, and he turned and walked off with his small entourage.
He was right, of course. The SEC is family, and no matter how much the Dawgs and Gators, Tide and Tigers, or Rebels and Bulldogs despise each other, they'll never want an outsider to hate or hurt them more. Mike Slive was keenly aware of this, and did everything in his power to help prop that aspect of the conference up for the whole world to see.
Family, love, hate, the whole thing. It's what set the SEC apart. It's what made other conferences green with SEC envy, and set them on the path to copycatting what Slive had accomplished.
Current SEC commissioner Greg Sankey had this to say about Mike Slive's passing: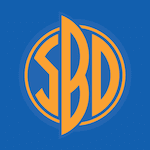 Want your voice heard? Join the South Bound & Down team!
Write for us!
"Mike Slive literally changed the world through his life. He was a friend before we worked together. He was a friend when we were colleagues. He remained a friend in his retirement as I succeeded him as commissioner. Today we all lost a friend."
I'd take that a step further.
Yes, the SEC is a family, and it just lost its patriarch.