Vanderbilt Basketball vs. No. 1 Tennessee Game Preview
Vanderbilt Basketball (9-8, 0-5) hosts No. 1 Tennessee (16-1, 5-0)  after falling to Mississippi State last Wednesday. The Commodores look for their first SEC win and a major upset against in-state rival Tennessee.
When: January 23, 2019, @ 7:00 PM ET
TV: ESPN2
Location: Memorial Gym, Nashville, Tennessee
SERIES HISTORY
Tennessee leads the all-time series 120-75.  The last time these two teams faced off was a year ago today in Knoxville. Tennessee won 67-62.
Vanderbilt leads against the Volunteers at home with a record of 50-37. However, Tennessee has won the last two matchups in Nashville.
According to Vanderbilt's game notes, the Volunteers are the Commodores' most-played opponent. Tonight's game will be the 196th all-time meeting.
Vanderbilt is 10-17 when it played against ranked Tennessee teams. The Commodores are 7-6 against ranked Volunteer teams when playing in Nashville.
Tennessee Nuggets
Tennessee comes into this game ranked as the No. 1 team on the AP-poll and have a 12 game win streak. Through 17 games, the Volunteers are off to their best start since the 2007-2008 season. That team was also 16-1.
According to  Tennessee's game notes, The Volunteers SEC margin of victory sits at 20.6 points. In 10 of their last 12 games, Tennessee has shot 50 percent or better.
Grant Williams leads the SEC in scoring as he averages 18.9 points per game. He completes 56.1 percent of his field goals which rank No. 2 in the SEC. Williams ranks in the SEC eighth in assists with 3.6 a game and ninth in rebounding with 7.5 per game.
He is a player that can do it all for Tennessee. Willams put up his fair share of points,  finds open teammates for baskets,  can block shots and steal the ball. However, what is most impressive is his ability to draw fouls. He ranks No. 13 overall in fouls drawn per 30 minutes.
Thirty-two percent of William's points this season have come from the free-throw line. No junior in all of division one basketball has attempted or made more career free throws than him.
Admiral Schofield ranks as the No. 3 scorer in the SEC averaging 17.4 points a game. From the arch, he shoots 45.1 percent.  Schofield shot 50 percent from the field or better nine times this season.
In the SEC, he ranks as the No. 3 in overall field goal percentage completing 50.4 percent of his shots.
Can Vanderbilt Pull off the Upset?
According to Vanderbilt's game notes, the Commodores are off to a slow start as they are 0-5 in SEC play. The last time these two teams played and Tennessee ranked as the No. 1 team, Vanderbilt defeated the Volunteers 72-69. That game was in 2008. 
Despite going 0-5 in the SEC, Vanderbilt has respectable wins over Arizona State and USC.
Freshman Simisola Shittu averages 13.6 points a game and leads the Commodores. In SEC freshmen rankings, he ranks fourth in scoring and leads all freshmen in rebounding averaging 7.6 a game.
This year seems to be a rebuilding year for Vanderbilt as it has to replace three 1,000 point scorers. As a team, the Commodores average 76.6 a game. However, they face a defense that gives up 66 points a game.
Vanderbilt has a tall task if it wants to upset this tough Tennessee team. The Commodores will have to slow down a Tennessee offense that seems to be able to make shots from anywhere on the court.
Now, I'm not counting out Vanderbilt because the upset can happen, but Tennessee will have to go absolutely cold. The Volunteers have too many offensive weapons for this young Vanderbilt team.
For the Commodores to have a chance, Shittu needs to be on point. He needs to score at least 20 points and eight rebounds. Vanderbilt has three guys that can hit it from deep. Matt Ryan has made 38 3-pointers, Aaron Nesmith has 26, and Joe Toya has 24 on the season.
If these three guys can get hot from the arch, it will help create other options for them to score down low in the paint. A key to a Vanderbilt victory will be spreading out the Tennessee defense and scoring from a variety of places on the court.
Vanderbilt could be getting the Volunteers at the right moment. Tennessee seems to have a lot of confidence being the top school in the country.
However, the Volunteers need to be careful not to overlook this road game, because if they do, Vanderbilt could strike and end Tennessee's time at the top quickly.
All I'm saying is that Vanderbilt needs to have its best game of the season to beat Tennessee. With the amount of youth on the team, I'm not sure that will happen.
The game will either be close the entire game or Tennessee will run off with it. In my opinion, it will be the latter.
SL's Game Prediction:
Up Next for Vanderbilt Basketball
Vanderbilt Basketball heads west to faceoff with Oklahoma on Saturday. This game will be one of the SEC/Big 12 Challenge games. Tipoff is at 4 p.m. and will air on ESPN2.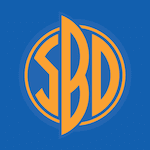 Want your voice heard? Join the South Bound & Down team!
Write for us!