Kentucky Basketball: Keldon Johnson Nabs Third SEC Freshman Honors
Kentucky Basketball adds another freshman of the week honors to its collection. For the third week in a row, the Wildcats had a freshman take home the award. This week, however, it's Keldon Johnson.
Keldon Johnson won for a third time this season after his performances against ranked opponents Mississippi State and Kansas.
He helped lead the Wildcats to a 76-55 win over the Bulldogs and a 71-63 win over the Jayhawks.
Johnson does a little bit of everything for Kentucky. He rebounds consecutively, makes a high completion of his shots, and passes the ball well. There isn't much he can't do.
According to a Kentucky article, Johnson averaged 12 points, 7.5 rebounds, and 1.5 steals against the two teams. He completed 52.9 percent of his shots and shot better than 50 percent in both games.
The South Hill, Virginia, native leads Kentucky in scoring for the season averaging 14.6 points a game.
He also averages 5.3 rebounds and 1.5 assists. Johnson has scored double digits in 15 of 19 games and averaged 51. 1 percent from the floor and 40.6 behind the arch.
The past three games, Johnson and his teammates defeated three top-25 teams.
Big stages for Johnson don't phase him as he averages 17.6 points, 5.0 rebounds against ranked opponents.
Kentucky has won SEC Freshman of the week honors in six of the last seven weeks.
The Wildcats have 96 weekly SEC honors, which is more than any other school during the John Calipari era. There have been 78 SEC Freshman of the Week and 18 SEC Player of the Week.
Johnson makes a case for SEC Freshman of the Year
If Johnson continues to put up numbers like he did this past week, it will be hard for the SEC not to give him SEC Freshman of the Year.
After this week, he made his case loud and clear. Johnson commands the court and already shows good leadership qualities.
Johnson shares the load with Ashton Hagans and Tyler Herro, who make up the three freshman starters. However, Johnson isn't like the other two.
He always seems confident and comes up big in tight situations. Three top-25 teams in a row is no easy task for a guy who played high school ball last year, much less veteran players.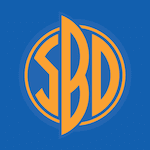 Want your voice heard? Join the South Bound & Down team!
Write for us!
So the fact he put up double-digit scores and helped get Kentucky's offense going in the second half of the Kansas game speaks wonders.
Johnson needs to keep doing what he is doing, and it will be hard not to give him SEC Freshman of the Year.
Kentucky faces Vanderbilt next on the road in Nashville. Tipoff is at 9:00 p.m. on Tuesday, January 29. The Wildcats look to improve its win to seven.