Vanderbilt Basketball vs. No. 7 Kentucky Game Preview
Vanderbilt Basketball (9-10, 0-6) hosts No. 7 Kentucky (16-3, 5-1)  after falling dropping its last two games to Tennessee and Oklahoma.  The Commodores look for their first SEC win and a major upset against Kentucky.
When: January 29, 2019, @ 9:00 PM ET
TV: ESPN
Location: Memorial Gym, Nashville, Tennessee
Series History
According to Kentucky's game notes, the Wildcats hold a 146-47 record in the overall series. Kentucky currently holds a five-game winning streak over Vanderbilt.
In Nashville, the Wildcats hold a 57-29 record. Kentucky head coach John Calipari is 16-4 against the Commodores.
Vanderbilt head coach Bryce Drew is 0-5 against the Wildcats.
The last meeting between these two teams came on January 12, when Kentucky defeated the Commodores 56-47.
Kentucky Nuggets
Kentucky currently sits in the No. 3 spot in SEC rankings.
The Wildcats are 5-1 in league play after defeating the Mississippi Bulldogs last Tuesday.
In the last three games, Kentucky faced three teams ranked in the AP top-25 and went 3-0. The Wildcats are currently on a six-game winning streak.
Keldon Johnson leads the way in scoring for Kentucky averaging 14.6 points per game. He is currently the SEC Freshman of the Week as well. Johnson has received this honor three times this season.
He also averages 5.3 rebounds and 1.5 assists a game. Johnson completes 51.1 percent of shots from the floor and 40.6 percent from the arch.
Kentucky has four players, including Johnson, averaging double-digits a game. Tyler Herro averages 13.3, Reid Travis at 12.8 and PJ Washington rounding it out at 12.7 a game.
The Wildcats average 79.5 points, 38.8 rebounds, 5.4 blocks, and 6.8 steals a game. However, it's their defense that helps them to victory. Opponents only make 41.6 percent of their shots on the floor and forcing 14.5 turnovers a game.
Ashton Hagans is partially to thank for that. The freshman averages 2.3 steals a game and is a constant force on the defense.
Can Vanderbilt Pull off the Upset?
According to Vanderbilt's game notes, the Commodores are off to a slow start as they are 0-6 in SEC play.
Despite going 0-6 in the SEC, Vanderbilt has respectable wins over Arizona State and USC. This game will mark Vanderbilt's fifth ranked opponent of the season. The Commodores are currently 1-3 in those games.
Sophomore, Saban Lee leads the way for Vanderbilt as he averages 13.4 points a game. Behind him, Simisola Shittu averages 13.1 and averages 7.3 rebounds a game.
Vanderbilt ranks in the top-five in the SEC in 3 point attempts with 421. The Commodores rank third in the SEC in defensive rebounds with 27.11, fewest turnovers with 234, and turnovers per game at 13.
The Commodores have yet another tall task if it wants to upset this hot Kentucky team. Vanderbilt will have to slow down a Kentucky offense that seems to be able to make shots from anywhere on the court.
Not to mention they will also have to keep Hagans on his toes and avoid mistakes. If the Commodores make a mistake, Hagans and company will act on it and fast.
Vanderbilt put up a good fight against Tennessee last week and forced overtime. However, the Commodores couldn't get the stop on defense when it mattered. In my opinion, Vanderbilt will have another tough defensive task against Kentucky.
For the Commodores to have a chance, Lee needs to continue his hot streak. He needs to score at least 20 points. Vanderbilt has three guys that can hit it from deep. Matt Ryan has made 41 3-pointers, Aaron Nesmith has 32, and Joe Toya has 25 on the season.
If these three guys can get hot from the arch, it will help create other options for them to score down low in the paint. A key to a Vanderbilt victory will be getting hot from the three-point line.
However, the Commodores need to focus on making stops and turning those stops into points.
According to their season stats, Vanderbilt forces 11.9 turnovers a game, and if a win over Kentucky is what they want, 11 turnovers won't cut it.
All I'm saying is that Vanderbilt needs to have a near perfect game to beat Kentucky.
Even if the Commodores have one of those games, Kentucky may still be too much for them. Vanderbilt is still young; this year seems to be one to grow from and build off of in hopes to make a run next season.
I have a feeling Kentucky will run away with it and quickly.
SL's Game Prediction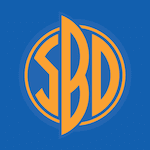 Want your voice heard? Join the South Bound & Down team!
Write for us!
Up Next for Vanderbilt Basketball
Vanderbilt Basketball heads to Missouri to take on the Tigers on Saturday evening for the first game of February. Tipoff is at 7:30 p.m. and will air on the SEC Network.