Florida Basketball vs. Ole Miss Game Preview
Florida Basketball (11-8, 3-3) hosts Ole Miss (14-5, 4-2) Wednesday evening. The Gators look to bounce back after falling to TCU and avoid a 3-4 league start.
When: January 30, 2019, @ 6:30 p.m.
TV: SEC Network
VENUE: Exactech Arena, Gainesville, Florida
Series History
Florida leads the overall record 65-46. Head coach Mike White, who is an Ole Miss alum, has a 3-1 record over the Rebels.
Over the past six years, each team has won three times. Seven points or less decided the last 11 of 14 games between these two.
Ole Miss won the last game between the two teams on January 13, 2018. The Rebels won 78-72 at home in Oxford.
Ole Miss Nuggets
Ole Miss lost back to back games against Alabama and Kansas State last week.
According to the Ole Miss game notes, the Rebels are off to the best start through 19 games since going 17-2 in the 2012-13 season.
Head coach Kermit Davis is in his first season as the head coach and is the first coach in school history to win his first three SEC games.
Terence Davis is one of the Rebel's most dangerous players. He leads the team in assists and rebounding.
The senior ranks in the leagues top-10 in field goal percentage, scoring and steals. Davis ranks fourth and completes 48.2 percent of his shots.
He averages 15.8 points a game and ranks seventh in the SEC. Davis also ranks ninth in the SEC in steals averaging 1.5 a game.
He and Breein Tyree account for 42.6 percent of the team's scoring. The pair has combined for 16 20-point games so far this season.
Tyree averages 17.3 points a game which ranks second in the SEC. He also ranks third in field goal percentage at 48.9 percent.
Devontae Shuler ranks sixth in the SEC in assist/turnover ratio with 1.9.
Dominik Olejniczak is a big guy. Standing at seven foot tall, he can cause some disruption in the paint.
Ole Miss is 2-1 against ranked teams this season. The Rebels beat No. 10 Auburn  82-67 at home and then beat No. 14 Mississippi State 81-77 in Starkville.
Florida Nuggets
Florida is trying to avoid a 3-4 start in SEC play since 1998.
According to Florida's pregame notes, the Gators average 68.7 points a game, which is one of the lowest in the SEC.
However, Florida stays in games as it does because opponents average just 61.5 points a game. These points allowed lead the SEC and ranked 10th nationally. Florida's +4.6 turnover margin ranks sixth nationally as well. The Gators field-goal percentage defense is at 40.8 percent which rates third in the SEC.
KeVaughn Allen has eight straight games with double-digit points. He leads the Gators in scoring averaging 12.7 points a game. Behind him is Noah Locke averaging 11.2 points a game.
Andrew Nembhard averages 5.9 assists a game, which is nearly half of the Gators assists on the season.
Kevarrius Hayes averages 6.8 points a game but leads the team in rebounding. He averages 6.2 boards.
SL's Game Prediction
How the Gators Win over the Rebels
Both teams lost to their Big 12 opponent in the SEC/Big12 Challenge. For the Gators to win, they will have to slow down the offensive power train that Davis and his teammates are.
The Rebels have one of the better three-point shooting team, and if Florida wants to win, they will have to force them inside. Florida must slow down Davis and Tyree if it wants a shot at this game.
If those two continue to shoot a majority of Ole Miss's points, the Gator defense may not have an answer for them.
Florida has one of the better perimeter defenses, so the Rebels will have to find creative ways to get their shots off from the arc.
The Gators also need to find some more offense. Allen cannot carry the team and will need help against the Rebels. Locke needs to find a hot streak against Ole Miss and help Allen with offensive contributions.
Florida needs to come out mad and ready to go Wednesday evening. After losing to TCU and stalling out on offense, the team needs to have a good game.
A win would give the Gators a much-needed confidence boost as they enter the bulk of league play. If Florida wants to make a decent run in the SEC, the Gators need to shape up now and get on a hot streak.
Ole Miss and Florida always go head to head with each other, and the games always seem to end up close. This game will be scrappy and physical. Florida wins this game if it shuts down the Rebel's three-point shooting and forces Ole Miss to turnover the ball.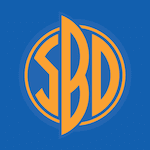 Want your voice heard? Join the South Bound & Down team!
Write for us!
Up Next for Florida Basketball
Florida Basketball hosts Kentucky next for the first Saturday game in February. Tip-off is at 4 p.m. and will air on ESPN. The Gators look to upset a hot Kentucky team.