Can Kentucky Basketball Avoid two Straight Home Losses?
No. 5 Kentucky Basketball (20-4, 9-2) look to dethrone No. 1 Tennessee after the Wildcats fell to LSU on Tuesday. Can the Wildcats avoid two straight home losses?
The biggest SEC game of the year is finally here. No. 5 versus No. 1. ESPN GameDay is there, and this game will be memorable.
Will Kentucky upset the No. 1 team after it got upset by LSU earlier this week? Or will Tennessee stay the course and win its 20th game in a row?
Sorry Big Blue Nation, but the Volunteers will likely take this one, and the Wildcats will lose back-to-back home games. According to the Kentucky game notes, the Wildcats have only lost back-to-back times 12 times in the John Calipari era.
Well, it is fixing to be number 13. Tennesse is far too good and has more experience than this young, and I mean young Kentucky team.
Three of the five starting Wildcats are freshmen. One is a sophomore, and the last one is a graduate student. As for Tennessee, there is one redshirt junior, two juniors, and two seniors.
How Tennessee Wins this Game
The Volunteers have much more experience in their starting lineup than Kentucky does. Last season, this Tennessee team swept the Wildcats and fell to them in the SEC Championship game.
Tennessee can get revenge from the SEC Championship game last year. Rupp Arena is a tough place to play in, and the Volunteers need to make sure they're on top of everything. However, this environment will not intimidate this veteran group at all.
Grant Williams only scored eight points against South Carolina on Tuesday, so look for him to blow it up against the Wildcats. He knows how big this game is to the team and he will lead the way.
Admiral Schofield is another that needs to stay hot. He led the way on Tuesday and needs to be one of Williams counterparts against the Wildcats.
Jordan Bone is the other counterpart. He is one of the best assist guys in the country. With his ability to pass the ball to Williams and Schofield, and those two guys ability to score points, Kentucky has its hands full.
If these three get hot, I don't know that Kentucky can stop them.
How Kentucky Wins
Kentucky can get the win if their defense plays the best game of the season. Stopping Williams is a must for the Wildcats.
The Wildcats also need to limit Schofield as well. If Kentucky can limit him and force him to make bad decisions, the Wildcats can do their thing.
Freshman Ashton Hagans needs to get out of this slump he has been in the last couple of games. He will be a critical defensive part for Kentucky as he will be on Bone. If he can slow Bone down and force some turnovers, the Wildcats will be on the right track.
PJ Washington is a guy who can do it all and will need to do that against Tennessee. However, he will need to play the game of his life against Tennessee. He will have the tall task of guarding Williams, and that's not easy. Washington got into foul trouble against LSU and had to sit on the bench while the Tigers made a comeback.
Well, guess who is one of the best in the league at drawing fouls, Williams.
Kentucky can win this game, but a lot of things will have to go wrong with Tennessee for it to happen.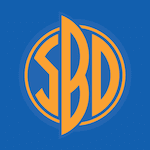 Want your voice heard? Join the South Bound & Down team!
Write for us!
Tennessee and Kentucky face off at 8 p.m. on ESPN and are the ESPN College GameDay game of the week. This game will be nonstop from start to finish and could decide who gets a No. 1 seed in the NCAA Tournament.