P.J. Washington Nabs SEC Player of the Week for Kentucky Basketball
Kentucky Basketball's P.J. Washington grabs his second SEC Player of the Week honors this season after his two performances against LSU and Tennessee.
P.J. Washington continues to be Kentucky's heart and soul. He helped Kentucky defeat a top-seeded team for the first time since 2011.
For the second time this season, Washington received the award. Last week he averaged 21.5 points. Both games were against top-25 opponents.
During Tuesday's game against LSU, Washington scored 20 points along with nine rebounds, three assists, and a steal. The 20-points were a game-high for him. However, that game high didn't last long.
Against top-ranked Tennessee, Washington scored a game-high 23 points. He followed that with five boards, two steals and one assist.
Washington led the way to Kentucky's first win over a No. 1 team since the Wildcats defeated Ohio State in the 2011 NCAA Tournament. He didn't just lead the way; he dominated against the Volunteers.
The sophomore shot 75 percent from the floor making 9-of-12 shots. Washington made the Wildcats first seven points. Then Washington scored four in a row after the Volunteers put on a 13-0 run in the second half.
For the week he shot at 64 percent from the floor. He also increased his 20-point games to four in a row. These two games increased Washington's streak to ten with double-digit points.
According to Kentucky's website, Washington is the first player since Shai Gilgeous-Alexander who went ten games in a row scoring double-points last season from Feb. 20 through March 22, 2018.
The sophomore has no won the league's SEC Player of the Week honor two times in three weeks.
Washington is the Wildcats first two-time winner since Tyler Ulis earned the award three times in the 2015-16 season. Ulis ended up winning SEC Player of the Year that season.
According to Kentucky's website, Washington is the fourth SEC Player of the Year under John Calipari to earn the honor multiple times in a season. He joins Anthony Davis who won it multiple times in the 2011-12 season, Julius Randle in the 2013-14 season and Ulis.
The Wildcats have won more SEC honors with 98 total than any other school during the Calipari era. There is 78 SEC Freshman of the Week honors and 20 SEC Player of the Week awards.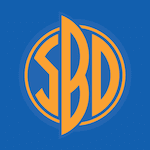 Want your voice heard? Join the South Bound & Down team!
Write for us!
Next up for Washington and Kentucky is a trip to Missouri. The two teams face off Tuesday evening at 9 p.m. ET on ESPN. It's the first time these two teams face off this season.