Florida Basketball must Refocus after Mizzou Game
Florida Basketball (16-11, 8-6) narrowly escaped an upset from Missouri. The Gators seemed lackluster after upsetting a ranked LSU opponent earlier in the week.
After upsetting the LSU Tigers on Wednesday, Florida Basketball had to make a comeback and hold off Missouri. The Gators defeated the Tigers in the final seconds of the game 64-60.
Florida played catchup throughout the game and went into the half down by nine. The Tigers biggest lead was 12, but Florida never gave up and took its final lead with 4:56 left in the game.
KeVaughn Allen led the way with 17 points. Keyontae Johnson scored 13 points and brought down seven boards.
The other Gator to score double-digit points was Jalen Hudson with 11 points.
Kevarrius Hayes added a respectable eight points to Florida's total score as well.
During the first half, the Gators seemed asleep. They shot just 30.4 percent from the floor and made only one 3-pointer.
Florida picked up the pace in the second half and shot 55 percent from the floor.
The Gators never found their rhythm from the arch though making 3-15 the entire game.
Allen went 0-4 from the arc and couldn't get the long ball to fall.
However, it was the impressive 83.3 percent free throw shooting that ultimately helped the Gators seal the deal and squeak past Missouri.
Allen made two free throws with 5.5 seconds left to give the Gators a two-possession lead.
If Missouri could have made more of its free throw shots, it could have won the game. Give credit to the Gator defense though; they didn't give the Tigers many looks all game.
From what I watched, it took until the second half for Florida to wake up and play its game.
However, looking at the bigger picture, the Gators are on a four-game winning streak at a perfect time in the season. Florida sits at fifth in the SEC standings and on the bubble for an NCAA tournament bid.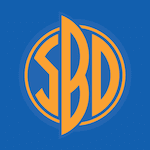 Want your voice heard? Join the South Bound & Down team!
Write for us!
The Gators need to close out this season on a high note and win three of the next four games for them to be in contention for an NCAA bid. They're on the cusp, but have to finish strong. And those wins need to be dominant.
Florida travels to Nashville on February 27 to take on Vanderbilt at 9:00 p.m. The game will air on the SEC Network.