Mississippi State Basketball: Reggie Perry Receives SEC Freshman Honors
Mississippi State Basketball's Reggie Perry earns another SEC Freshman of the Week honor after his performances against Georgia and South Carolina.
Mississippi State Basketball defeated Georgia and South Carolina last week. The Bulldogs have won four straight games and improved to 20-7 and 8-6 in SEC play.
Reggie Perry is a big reason the Bulldogs have the record they do.
After the way, he played against South Carolina he has been named the SEC Freshman of the Week for the second time this season. Last week, Pery averaged 16.5 points, 5.5 rebounds, and 1.5 blocks.
Against Georgia, he put up 12 points in the final minutes to seal the deal against the Dawgs.
Perry scored 21 points and helped the Bulldogs make a come back against the Gamecocks. Mississippi State defeated Carolina 76-61.
The 21 points were a career high for the freshman.
He completed 61.1 percent of his shots and had an 83.3 completion percentage from the foul line. Perry made 11-of-18 from the floor and 10-of-12 from the free throw line.
On the season he completes 52 percent of his shots from the floor, averages 9.6 points a game and 6.6 rebounds a game.
Perry's performance against the Gamecocks gave him his 13 double-digit scoring game of the season. He has also scored in double-digit points four games in a row, averaging 14.75 points.
Without him the last four games, Mississippi State very well could have dropped one or more of them.
The Bulldogs are working towards an NCAA Tournament bid, and these two wins were crucial for their resume. Perry and his teammates seem to finally be hitting their stride which could be perfect timing for the Bulldogs to make a run in the tournament.
Mississippi State takes on Missouri Tuesday at 7:00 p.m. ET on the SEC Network. The Bulldogs look to win their fifth game in a row, and starting make a case for a higher seed in the NCAA Tournament.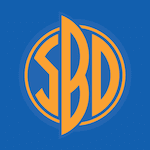 Want your voice heard? Join the South Bound & Down team!
Write for us!
If the Bulldogs can win half of the next four games, they will likely end up a middle of the row seed. If State can manage to go three out of four in the upcoming four matchups, then the Bulldogs will be in the ideal seed.