South Carolina Basketball Looks to Roll Tide
South Carolina Basketball(14-13, 9-5) hosts Alabama (16-11,7-7) Tuesday evening as both squads try and stay tournament eligible.
South Carolina Basketball fell apart last weekend against Mississippi State. The Gamecocks couldn't close.
Now Carolina has to faceoff with an Alabama team who could upset the Gamecocks if they're not careful.
Both teams have split their last 12 games, so both squads need this win desperately.
However, Carolina needs it more. The Gamecocks terrible out-of-conference record put South Carolina in quite the predicament.
Carolina must win at least three of the four next games even to be a consideration for the tournament.
South Carolina averages 73.2 points a game while shooting on 42.7 percent.
Carolina has three guys who average in double-digit points.
Chris Silva averages 14 points and 7.2 rebounds. A.J. Lawson also averages 14 points, 4.5 boards, and 2.9 assists a game. The final Gamecock who averages double-digit points is Hassani Gravett.
He averages 11.1 points a game, 4.0 boards, and 2.4 assists.
Carolina needs to continue shooting from the arc. The Gamecocks average 36.6 percent from the three-point line a game.
One thing the Gamecocks need to improve on is their free-throw completion percentage. Right now South Carolina completes 67.1 percent from the foul line, which isn't very good at all.
The Gamecocks defense allows 75 points on 43.1 percent shooting. They allow 35.5 percent shooting from deep and average 32.3 rebounds a game.
One thing Carolina has in its favor is their home record. The Gamecocks are 10-5 at home but have won the last five of their last six home games.
Game Prediction
South Carolina plays its best basketball at home. After falling apart to Mississippi State last week, head coach Frank Martin will have his team ready to go against the Tide.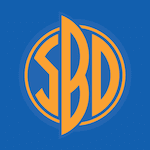 Want your voice heard? Join the South Bound & Down team!
Write for us!
The Gamecocks get hot and shoot well from the arc. Silva and Lawson will lead the way, but they will have to play better defense. It wouldn't surprise me if Silva didn't make a big statement after him not getting much playing time.
Carolina wins 73-69.