Alabama Basketball Overcomes and Defeats Gamecocks in Columbia
Alabama Basketball picked up a huge road win against South Carolina Tuesday evening. The road win for the Tide gives them a significant boost when it comes to the tournament talk.
Alabama Basketball defeated South Carolina in Columbia 68-62. The TIde may still be an "on the bubble" tournament team, but this road victory keeps the NCAA Tournament hopes alive.
The Gamecocks didn't shoot well at all during the game. Carolina made 30.8 percent of its shots while Alabama made 42.9 percent of its shots.
Alabama also made 35.3 percent of its 3-point shots while South Carolina only completed 21.1 percent.
South Carolina could have won this game because it forced 15 turnovers and had seven steals. Yet the Gamecocks couldn't close.
For the second game in a row, the Gamecocks fell apart in the final minutes. This time, Alabama took advantage of it in the second half. The Tide went on a run and locked down Carolina's offense.
Kira Lewis Jr. led the way for the Tide with 17 points, five rebounds, and three assists.
Donta Hall recorded his 12th double-double of the season, which according to Alabama's website leads the SEC. He scored 15 points and ten boards. Tevin Mack added 11 points for the Tide along with Riley Norris who had 11 points as well.
John Petty played a crucial role in despite only having five points. He had ten rebounds and three assists.
The Crimson Tide led for most of the game, but Carolina came back midway through the second half. Both teams went back and forth for the rest of the half until the final minutes where Alabama made 5-of-6 free throws to seal the win.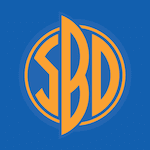 Want your voice heard? Join the South Bound & Down team!
Write for us!
Alabama did a great job at shutting down Carolina's three-point game. Before the game, South Carolina led the SEC as the top three-point shooting team. But the Tide held the Gamecocks to 4-of-19 from beyond the arc.
The Crimson Tide hosts its final home game on Saturday as they take on LSU. Tip-off is set for 12 p.m. ET on ESPN. It'll be Senior Day for Alabama and it'll recognize the senior class before the game.