Ole Miss Basketball Looks for Win 20 against Tennessee
Ole Miss Basketball (19-8, 9-5) looks to nab win 20 against Tennessee. The Rebels are on the bubble to get in the tournament and with a win against the Vols would help their situation out a lot.
Ole Miss basketball came out of nowhere this season after finishing dead last in the SEC last year. Head coach Kermit Davis has flipped this program around in a short amount of time.
However, the Rebels haven't faced a team outside of LSU of this magnitude. Tennessee is one of the top three teams in the country and will come into Oxford with a vengeance.
The Volunteers lost to LSU 82-80 last Saturday, and they look to avoid two straight losses for this first time this season.
Ole Miss has enough talent to give Tennessee its fourth loss this season. The Rebels are 2-2 against ranked opponents defeating No. 10 Auburn and No. 14 Mississippi State.
According to the game notes, Ole Miss has won six of the past seven meetings against Tennessee in Oxford.
Most recently, the Rebels escaped Georgia with a 72-71 win last Saturday. The win marked Ole Miss winning the last five of its past six games.
Breein Tyree led the way for Ole Miss with 17 points, 14 of those came in the second half. This win was a must for the Rebels, and they found a way to win it.
Overall this season, Tyree averages 18.4 points, 3.1 rebounds, 2.6 assists, and 1.07 steals a game. He completes 48 percent of his shots, 83.1 percent of his free throws, and 40 percent from the arc.
Terence Davis averages 15.6 points, 5.9 boards (which lead the team), 3.44 assists, and 1.74 steals a game. He completes 46.1 percent of his shots, 75 percent of his free throws, and 38.1 percent from the arc.
Tyree will be one to keep an eye out for along with Davis. The two combined for 35 points per game in conference matchups.
This average is slightly above Tennessee's workhorses Grant Williams and Admiral Schofield who average 34.2 points a conference game.
Williams averages 19 points, 7.6 rebounds, and 1.1 steals a game. Schofield averages 16.9 points and 6.4 boards a game as well.
Tennessee also has Jordan Bone who averages 6.3 assists per game and 13.6 points. The Vols have an abundance of players who can put up points, so the Rebel defense needs to be on its A-game.
Game Prediction
As strong as Tennessee is and before the LSU loss, I predicted them to lose against the Rebels in my top-five SEC matchups. I'm leaning towards Ole Miss, especially since all three of Tennessee's losses came on the road.
If Tyree and Davis can be consistent and put up some points along with help from Devontae Shuler, the Rebels can do it.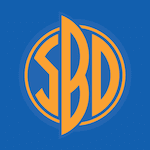 Want your voice heard? Join the South Bound & Down team!
Write for us!
Clean yet aggressive defense is the answer to how you beat Tennessee and Ole Miss has all the tools it needs to make that happen. Avoid turnovers and costly mistakes, and the Rebels could get the upset of the month.
Prediction: Ole Miss wins 76-70
The Rebels and Vols tip-off at 7 p.m. ET on the SEC Network.