Three Things Georgia Basketball Does to Upset Auburn Tigers
Georgia Basketball (10-17, 1-13) hosts the Auburn Tigers Wednesday night for a midweek showdown. The Bulldogs look to tame the Tigers and find its second SEC win of the season.
Georgia basketball looks to get over the hump against Auburn Wednesday evening. The Bulldogs are on an eight-game losing streak.
Despite being on an eight-game losing streak, the Bulldogs have only lost their last three games by a combined six points. All three of those opponents are likely NCAA Tournament teams.
Georgia has had its struggles all season long, but fans are still coming to watch the team. The Bulldogs will likely make history Wednesday evening.
According to the game notes, they are 5,887 fans shy of breaking the program's record of all-time total attendance.
The advance ticket sales are well over that mark. A new standard for Georgia basketball will happen Wednesday. The program's current number is 133,683 fans that have attended Georgia's 15 home games this season.
In the 2015-16 season is when the current record of 139,570 fans happened.
Despite breaking records, Georgia needs to fix some things on the court. If the Bulldogs want to beat Auburn, they need to do these three things.
1: Win Turnover Battle.
Georgia averages 16 turnovers a game. I feel like I say this every week, but this is the biggest issue Georgia needs to fix.
The Bulldogs need to figure out a way to hold onto the ball and make the Tigers work for their points.
Instead of coughing up the ball, Georgia needs to force turnovers and score points off of those turnovers. The Bulldogs average 12.7 points off turnovers while opponents average 17.7.
Auburn averages 13.2 turnovers a game. For Georgia to win, it must force at least 13 turnovers and score points off of those turnovers.
Georgia's turnover margin is -5.0 while Auburn's is +4.7. Protect the ball at all costs. If that means slowing down the offense, then do that, but don't cough up that ball.
The Bulldogs have less than 13 turnovers, and they could take this game.
2: Balanced Offense Needed but First get Claxton and Hammonds Hot
Nicolas Claxton and Rayshaun Hammonds are the bread and butter of this team. When these two are hot, the Bulldogs play better.
Claxton averages 12.4 points, 8.8 rebounds. 2.38 blocks, 1.15 steals and 2.03 assists a game. Behind him, Hammonds averages 12.3 points, 6.3 rebounds, and 1.69 assists.
After those two though, the Bulldogs need work. Tyree Crump averages 9.8 points, and Derek Ogbeide averages 9.7.
Crump can be a three-point machine, and he needs to get hot Wednesday night. He completes 37.2 of his shots beyond the arc. When they start falling, it'll be trouble for any team.
Ogbeide is a big guy that needs to bring down some boards. He only averages 5.6 rebounds a game, and that's unacceptable for a big guy. Ogbeide needs to get big and box out some folks.
Claxton and Hammonds cannot do it all against the Tigers. Georgia must find a way to balance it out and get more than those two scoring points.
3: Contain Tiger's Perimeter
Auburn makes on average 11 three-pointers a game. The Tigers complete 37.6 percent of their shots from the arc.
Georgia allows 33.7 percent from the three-point line. The Bulldogs need to keep that pace and continue to guard the perimeter.
Auburn has five players with completion rates higher than 35 percent. Bryce Brown, who leads Auburn in scoring with 15.9 points a game, completes 41.3 percent from the arc.
Jared Harper completes 39.3 percent, Cuma Okeke and Malik Dunbar make 36.4 percent from the arc. Samir Doughty completes 42.3 percent as well.
Auburn has guys who can shoot from anywhere on the court, especially the three-point line. Georgia's defense must be on point at the perimeter to win this game.
If the Bulldogs force the Tigers to go low, it'll only help them in this game.
Game Prediction
Georgia has a big chance to win against the Tigers. After three close games, two of which were losses by one point each, the Bulldogs find a way.
The Bulldogs have a perfect opportunity to ruin the Tigers tournament chances in this game. If Georgia wins, it'll be hard for Auburn to make a case for itself.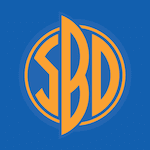 Want your voice heard? Join the South Bound & Down team!
Write for us!
Georgia finds a way to win this game and shows its home crowd it can win conference games.
The Bulldogs and Auburn face off Wednesday, Feb. 27 at 9:00 p.m. ET on ESPNU.