Georgia Basketball Attempts Comeback, Loses On Final Possession
For the third straight game, Georgia Basketball falls by three points or less to a potential NCAA Tournament team. The Bulldogs fell to Auburn 78-75 Wednesday night.
Georgia Basketball continues to fight its way back into games, but cannot seem to get over the hump and defeat a conference opponent.
The Bulldogs made an impressive comeback against the Auburn Tigers and made the Tigers figure out a way to beat them.
Despite losing its ninth game in a row, Georgia had four players score in double-digit points against the Tigers.
Jordan Harris scored 18 points and led the Bulldogs. The points marked a career-high for the junior. He also had six rebounds, two assists, and one steal.
Nicolas  Claxton put up 14 points, seven boards, one assist, and two blocks. He made 5-of-7 from the floor.
William "Turtle" Jackson II put up 13 points, four rebounds, five assists (which led the Bulldogs), and one block.
He completed 5-10 overall from the floor and 3-of-6 from beyond the arc.
Jackson stayed hot and was a significant contributor in the Bulldogs success against Auburn.
Derek Ogbeide was the final Bulldog to score in double-figures. He scored 13 points, six rebounds, two assists, two blocks, and three steals.
The Bulldogs went from shooting 46.2 percent in the first half to shooting 60 percent in the second half.
Georgia's defense took over in the final half but ultimately couldn't stop the Tigers when it needed to.
Turnovers also continue to be a problem for the Bulldogs, coughing them up and forcing them. Georgia had 14 turnovers during the game and only forced seven. The Bulldogs must find a way to end the plague of turnovers.
Auburn scored 20 points off of Georgia's 14 mistakes. Second-chance points continue to hurt Georgia as well. The Tigers scored 19 points off of offensive rebounds. How many did the Bulldogs score? Georgia scored four second-chance points.
The Tigers had only 13 offensive boards while the Bulldogs had 10. That isn't much of a difference, but when Auburn got a second chance, it scored a majority of the time.
If Georgia wants to get over that hump, it must find a way to improve offensive rebounds and avoid turnovers.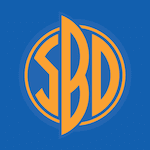 Want your voice heard? Join the South Bound & Down team!
Write for us!
The Bulldogs lost another tough one at home but they are improving. With three games left in the regular season, Georgia could find a way to get over that hump. Those chances are still slim though.
Up next for Georgia is a trip to Gainesville to take on the Florida Gators Saturday, March 2. Tip-off is set for 8:30 p.m. ET on the SEC Network.