LSU Football: Quick Look at Tiger's 2020 Recruiting Class
LSU Football is off to a hot start for the 2020 class. The Tigers look to mimic 2019 and bring home another impressive group to Baton Rouge.
LSU Football currently ranks as the No. 1 recruiting class according to the 2020 247Sports Composite rankings.
The Tigers continue to recruit well after finishing No. 5 in 247Sports 2019 class rankings.
Currently, LSU has 11 total members of the 2020 class consisting of one 5-star, nine 4-stars, and one 3-star.
The Tigers class currently makes up of two quarterbacks, three wide receivers, one offensive tackle, four defensive linemen, and one cornerback.
Tigers Pick up No. 1 CB out of Cali
LSU's lone five-star is Elias Ricks, a cornerback from Santa Ana, California. He currently ranks as the No. 9 overall prospect, the No. 1 CB and the No. 3 player in California.
He currently holds 31 offers with the latest coming from Miami on Feb. 6. Ricks attended Junior Day in Baton Rouge on Feb. 16
The five-star corner committed to the Tigers on Christmas day last year and gave LSU a nice Christmas present. He picked LSU over Ohio State, Georgia, USC, and many other schools.
Picking up this talented cornerback was huge for head coach Ed Orgeron and his staff.
In his junior year, Ricks recorded 27 tackles, nine pass breakups, one forced fumble, nine interceptions, and four pick-sixes.
Ricks fills out his 6-2, 188-pound frame well. Aggressive yet clean when he covers wide receivers. He has long arms and excels in press coverage. Ricks also has excellent closing speed and elite ball skills.
His aggressiveness can be too much at times and the five-star likes to take gambles. Ricks is very instinctive and always seems to find the ball on the field. His length will be great for jump-ball situations and matching up with larger receivers.
Ricks plays with a lot of passion and grit. He's one of the most competitive kids I've seen film on, and coaches have to force him to take a break.
He likes to please and will make a great cover corner at the next level. LSU needs another shutdown corner, and Ricks can be that guy. When he plays it reminds me of Richard Sherman.
2020 Could Be a Great Class for LSU
LSU is already killing it on the recruiting end of things in 2020. The Tigers need to keep this momentum going and pick up some more defensive backs and defensive linemen. Another area of emphasis will be the offensive line too as the Tigers only have one tackle committed.
It's the end of February and still extremely early for the 2020 class, but LSU has already done a tremendous job. The Tigers may add a few more names to its list before the start of summer.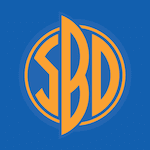 Want your voice heard? Join the South Bound & Down team!
Write for us!
If LSU has success on the field this year, the Tigers could join Georgia and Alabama for a race of who finishes first, second and third. It'll be interesting to see if the SEC can nab the top three spots in the 2020 rankings.