Ole Miss Basketball Loses Heartbreaker to Tennessee
Ole Miss Basketball fell in the final seconds to Tennessee after taking the Volunteers to the wire. The Rebels may have fallen to the Vols but secured a double-bye for the SEC Tournament.
Ole Miss Basketball led with 33 seconds to go in the game, but Tennessee's Grant Williams had other plans than to lay down and lose.
The junior hit a bucket with 4.3 seconds to go and flipped the lead to Tennessee. Ole Miss went 14-of-15 from the free throw line. The Rebels had the chance to win, but Breein Tyree missed his final foul shot which ultimately cost them the game.
Terence Davis and Tyree led the way for Ole Miss with 16 points apiece. Tyree made 5-of-10 from the floor and had five assists.
Blake Hinson added 14 points respectably. Bruce Stevens registered a double-double with 10 points and 10 rebounds, his first of the season.
Ole Miss shot 41.4 percent from the floor and 39.1 percent from the arc.
Tennessee shot 51.8 percent from the floor, 23.1 percent from the arc and 75 percent from the foul line.
Williams led the way for the Vols with 21 points, six rebounds, four assists, two blocks, and three steals.
He seemed to be the only player for Tennessee that could do whatever he wanted on the court. Williams made 7-of-13 from the floor making 53.8 percent of his shots.
Lamonte Turner put up 17 points, four assists, and two steals. He completed 8-of-12 from the floor. Admiral Schofield added 11 points, six rebounds, one block, and one steal.
Tennessee controlled the paint against the Rebels scoring 36 points to Ole Miss's 18.
Both teams went back and forth throughout the entire game having 14 lead changes, most of which were in the second half.
Tyree made a three-pointer making it 69-67 with less than three minutes on the clock. Hinson added two free throws that increased the Rebels lead with 33 seconds left in the game.
Tennessee missed the shot and quickly fouled Tyree. However, the ball bounced off the rim. Then Tennessee let Williams do what he does best, and he drove it down the court and made the shot.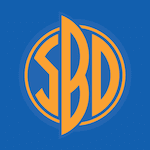 Want your voice heard? Join the South Bound & Down team!
Write for us!
With 4.3 seconds to go, Devontae Shuler took the ball past the half court before pulling up for the go-ahead three before getting called for an offensive charge. Tennessee escaped with the win.
The Rebels head to Fayetteville Saturday, March 2 to take on Arkansas for the second time this season. Ole Miss defeated the Hogs 84-67 in the first game. Tip-off for game two is at 1 p.m. ET on the SEC Network.