Auburn Football: 2018 Season High and Low Points
Here is a brief look at the high points and low points for the 2018 Auburn Football team, along with a look ahead to 2019 season.
As is the case in many seasons, Auburn football started 2018 with high expectations. A Top 10 ranking and an opening date with Pac-12 favorite and fellow College Football Playoff hopeful, Washington, put the Tigers at the center of the college football universe to kick off the season.
It started strong, but early season hope fizzled into a mid-season slump, and two double-digit rivalry game losses in November left the fanbase demoralized.
We likely would have heard more frustration out of Auburn this offseason if not for 1) a 56 point explosion in the first half of the Music City Bowl against what had been a feisty Purdue team that jumped Ohio State on national television earlier in the season and 2) another set of Tigers embarrassing Saban and the Tide.
A little good old fashioned postseason schadenfreude may have somewhat helped quell the disappointment of a preseason #9 ranked team finishing the year unranked with five losses.
High Point: Won 21-16 vs. Washington (Atlanta, GA) (Game 1, September 1, 2018)
Any time your team's high point is in Game 1, it should tell you how the rest of the season went. It was tempting to select the Music City Bowl's 56-7 first half demolition as the high point of the Auburn season, but the Tigers do not judge their program based on Music City Bowl performances.
In what was billed as a game between two College Football Playoff contenders, the defense stole the show in the tightly contested Chick-fil-A Kickoff game.
As the Tigers held the Huskies to only a field goal in the second half and walked out of Mercedes-Benz Stadium with a fourth quarter come from behind victory that allowed the SEC to start the year with some early season gloating.
Washington ended up being a team that struggled to score points, but the opening victory over the Pac-12 champion put Auburn on the map early on and gave fans a reason to believe that 2018 could be a special season.
Sticking with the German theme established in the opening section, in the words of Nietzsche, "Hope in reality is the worst of all evils because it prolongs the torments of man." 
Low Point: Lost 30-24 vs. Tennessee (Auburn, AL) (Game 7, October 13, 2018)
Prolonged torment is a solid descriptor of the two week stretch in October that saw Auburn drop a critical SEC West showdown on the road in Starkville only to follow it up with a dud of a performance that allowed Tennessee to snap an 11-game SEC losing streak in Jordan-Hare.
Auburn QB Jarrett Stidham threw an early 2nd quarter interception that immediately led to a wide open 42-yard strike from Volunteers QB Jarrett Guarantano to RB Ty Chandler that tied the game at 10-10. This play would be the first of several big passes from Guarantano on the day.
It wasn't until late in the 3rd quarter that the game slipped away. Tennessee went on a 12 play, 86 yard touchdown drive that put the Vols up 20-17 with 3:25 left in the quarter. Less than a minute later, Stidham fumbled deep in Auburn territory, and after booting the ball around among several defenders, Tennessee CB Alontae Taylor scooped it and scored from 8 yards out to give the Vols a 27-17 lead. The Tigers would never recover from this 14 point swing that occurred in less than a minute.
Tennessee would tack another field goal in the 4th quarter before Auburn scored a late touchdown to bring the game back within a score. After a failed onside kick, Tennessee wrapped up what was arguably the biggest upset in the SEC in 2018.
For the Deutch audience out there, the Auburn performance can be summed up in one word: scheiße.
Program Trending: Neutral
Don't ever try to guess which direction the Auburn Tigers are heading. Preseason Top 10, they finish unranked. No preseason expectations, watch out Saban!
The Tigers are a dangerous program on a year-to-year basis, so anything is possible, but next season's schedule could put an end to the Malzahn era on The Plains.
A decade-long dynasty in Tuscaloosa has put Malzahn in a position to be a name that seems to always find its way onto either the hot seat or coaching rumor mill by the end of the last several seasons.
Even though he holds a 2-4 head-to-head record against Saban that would be the envy of many other schools in the SEC, despite how it sounds on paper.
A Quick look at the 2019 Tigers schedule
This schedule is not what most coaches on the hot seat would want to face.
Most Auburn schedules are brutal, but this one may rank as one of the toughest in the nation next year.
Similar to last season, 2019 opens on a neutral site against what will likely be considered the preseason Pac-12 favorite, Oregon, and their returning Heisman candidate at QB, Justin Herbert.
After what should be two home wins (though watch out for Tulane…they may be scrappy), Auburn faces a brutal five-game stretch that includes visits to the 12th Man, The Swamp, and Death Valley.
A home date against a Mississippi State team that held the Tigers under 10 points and an improving Arkansas squad on the road are not automatic wins either.
If Auburn makes it through this brutal stretch, they still need to deal with Georgia and Bama to close out the year.
In summary, woof.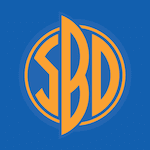 Want your voice heard? Join the South Bound & Down team!
Write for us!
Should the Tigers produce another 8-5 season, expect Arthur Gustavo Malzahn to be coaching elsewhere in 2020. It may not be fair or logical, but fairness and logic are not two traits frequently associated with Auburn football.