Georgia Football: Early Look at the Dawgs 2020 Recruiting Class
Georgia Football picked up two significant needs for the 2020 class this past weekend. The Bulldogs continue to show dominance when it comes to recruiting, and it doesn't seem to be slowing down any time soon.
Since head coach Kirby Smart took the Georgia Football job, recruiting has always been a big priority. Well, how do you improve recruiting? Of course its the coaching staff and how successful the Bulldogs are on the field. But Smart knows that a team needs to have top-notch facilities, which Georgia's worked on in the past three years.
In the past year alone, the football team finished the West Endzone Project, which added the impressive recruiting facilities, new locker room, and other amenities to Sanford Stadium.
Before the West Endzone, Georgia added in a multi-million dollar indoor facility for not only football but other athletics too. It's a matter of time before another project announcement comes and the next project starts.
Smart knows what it takes to win football games and land top-ranked recruits. Since he got here, Smart has had top-ranked recruiting classes. 2020 seems to be right on track, to match the previous three.
Georgia currently ranks as the No. 12 recruiting class on the 2020 247Sports Composite rankings. The team ranks No. 7 in the SEC. However, that will likely change a good bit in the coming months.
The Bulldogs have five commits for the 2020 class. Of those five include one 5-star and four 4-stars.
In this past week alone, Georgia added a four-star quarterback, Carson Beck and a four-star wide receiver, Justin Robinson. Both of these prospects were good pickups for the Dawgs that helped them in the rankings going from 19th to 12th.
These two join an already loaded class with four-star defensive tackles, Nazir Stackhouse and Jamil Burroughs, and five-star offensive tackle Broderick Jones.
A Quarterback and Wideout for 2020
In a matter of two days, Georgia added its quarterback for 2020 and a wide receiver. Justin Robinson committed to the Bulldogs on March 2 through a post on Twitter. Carson Beck followed on March 3, pledging his commitment to Georgia.
https://twitter.com/jay_robi22/status/1102003772933525504
Four-Star Wideout Stays Home
Robinson currently ranks as a four-star on 247Sports. He ranks as the No. 63 wideout and the No. 30 prospect in Georgia. The four-star is a Georgia bred football player as he is from Mcdonough, Georgia and plays for Eagles Landing Christian Academy.
He is 6-4 and weighs in at 200 pounds. Robinson is a monster pick up for the Bulldog as since Javon Wims left, Georgia's has been searching for a big-bodied wideout.
Yes, there is Jeremiah Holloman, Matt Landers, and Tommy Bush, but Holloman is the only one who has had any significant playing time.
Robinson chose Georgia over Notre Dame, West Virginia and other schools fighting for his pledge. The four-star recently visited Athens and shortly after made his decision.
Dawgs nab QB away from Gators and Tide
Beck, like Robinson, took to Twitter to make his announcement. The four-star quarterback committed to Alabama back on June 22, 2018, after an unofficial visit to Tuscaloosa on June 22.
He stayed committed to the Tide until Feb. 4 when he chose to reopen his recruitment. Not long after his de-commitment, Georgia offered on Feb. 27.
Beck attended Georgia's Junior Day on March 2 a day later he committed to the Bulldogs. Most Gator fans had him as a lock for Florida, but the four-star chose Georgia over Florida, Alabama, and Miami.
https://twitter.com/carsonbeck01/status/1102326124162486272
The 6-4.5 226 pro-style quarterback currently ranks as the No. 62 overall prospect, the No. 3 PRO, and the No. 7 player in Florida.
Does that story sound familiar? The last time Georgia had a quarterback pick the Bulldogs over Alabama was Jake Fromm. Another interesting fact? Fromm ranked as the No. 3 pro-style quarterback and the No. 4 player in Georgia.
Could history repeat itself? Possibly.
Recently hired tight-ends coach, Todd Hartley played a crucial role in grabbing Beck. Hartley and offensive coordinator James Coley tagged-team to get the four-star. Before his visit to Georgia, Beck trended towards the Gators.
Well between these two, they closed the deal and got Florida off the table. Beck is Hartley's first big grab as a coach for Georgia, and he doesn't seem to be slowing down anytime soon.
Bulldogs Class already mimicking previous ones
Georgia picked up two big targets for the 2020 class this week. Look for these two to help out Stackhouse and Burroughs in being big recruiters for the 2020 group. Beck needs to assert his leadership early on as Fromm did with his recruiting class.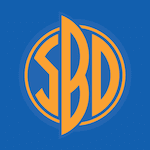 Want your voice heard? Join the South Bound & Down team!
Write for us!
If the 2020 commit can rally together and form a bond from the get-go, Georgia will have another top-3 recruiting class. Honestly, the Bulldogs will likely do that anyway. Smart and his staff have to uphold high expectations, and after these two commitments, they're doing just that.