Kentucky Basketball: Tyler Herro Rings in Another SEC Freshman of the Week
Kentucky Basketball's Tyler Herro captured his third SEC Freshman of the Week honors after his performance last week. The Freshman was crucial for the Wildcats victory in both games.
Tyler Herro joins Keldon Johnson as one of Kentucky Basketball's freshmen to win three SEC weekly honors.
The freshman guard averaged 18 points, 5.5 rebounds, two assists and two steals a game. He helped the Wildcats go 2-0 last week in games against Ole Miss and Florida.
Herro shot 60.9 percent from the floor last week and 40 percent from the 3-point line. He was also 6-for-6 from the foul line.
Against Ole Miss, Herro scored 20 points, five rebounds, two assists, and three steals. The game marked his fifth 20-point game and the 25th double-digit point game of the season.
He completed 8-of-12 shots and 2-of-4 from the arc.
Then against Florida, Herro scored 16 points, six boards, two assists, and one steal.
He made 6-of-11 from the floor and missed the one three-pointer he attempted.
For the regular season, Herro averaged 14.2 points, 4.5 boards, 2.3 assists, and one steal a game.
He shot 46.5 percent on the season which is second-best on the team.
Herro also shot a team high of 53 three-pointers completing 36.8 percent of them. According to Kentucky's Website when Herro scored 15 or more points, the Wildcats were 17-0 in games.
However, it's his free-throw shooting that impresses the most. He averages 93.9 percent from the foul line and hasn't missed a foul shot in the last six games.
The three starting freshmen for the Wildcats have a combined eight SEC Freshman of the Week titles, the most of the league. Johnson and Herro each have three, and Ashton Hagans has two this season.
Kentucky now has 99 SEC honors including 79 SEC Freshman of the Week and 20 SEC Player of the Week awards.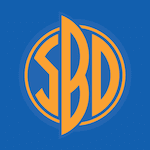 Want your voice heard? Join the South Bound & Down team!
Write for us!
The Wildcats look to take home more hardware when the conference announces its season-long awards Tuesday night. One of those awards being SEC Freshman of the Year one in which Herro is a leading candidate to take home the title.