Jake Fromm, Georgia Football's Outright Starter
Georgia Football always seems to have a quarterback competition. Not this year though. Instead of competing for his job Jake Fromm will look to improve his skills and help lead Georgia to another successful season.
The road to get where Georgia football's stud quarterback is now in 2019 was not the smoothest of rides.
A team that was once led by the nation's No. 1 QB Jacob Eason in 2016 now has SEC and Rose Bowl champion Jake Fromm at the helm. Since his freshman season, Fromm has battled to earn the position of starting quarterback.
There goes a saying that every fan's favorite player is the backup quarterback and for the past couple of seasons that statement could not be more accurate for some Georgia fans.
In both Fromm's freshman and sophomore seasons, there was always a group of people who felt the guy behind No. 11 could be doing a more efficient job running the offense.
Despite winning football games, defeating hated rival Florida back-to-back years, and leading UGA to an SEC Championship and appearance in the National Title game nothing ever seemed to be enough.
There are always going to be haters of any player, but with talents like Eason and Justin Fields behind Fromm, the critics were still a little extra vocal.
For the first time in his career, Fromm will have an offseason without a highly competitive battle for the title "starting quarterback." After two impressive seasons from the former 4-star, Fromm has rightly earned his leadership role on the offense.
Heading into 2019 spring practice though Jake Fromm is without a doubt QB1. Entering his junior season and has now beaten out two former five-star quarterbacks who both transferred to other schools.
In two seasons, Fromm has accumulated 5,376 passing yards, 54 touchdowns, and 64.9 completion percentage. To make those stats even more impressive, the starting quarterback has also stamped a 24-5 career record.
Fromm will be learning a new offense this offseason with former Offensive Coordinator Jim Chaney departing for the same position up at Rocky Top. Though by hiring quarterback coach James Coley there should be very little change in the offensive playstyle for Dawgs this upcoming season.
Back-to-back division champs, SEC title, Rose Bowl Championship, and an undefeated record against all SEC East opponents. A very impressive resume for a rising Junior. There is just one more thing left for the 20-year-old from Warner Robins, GA is to bring home the National Championship to Athens.
With the recruits that the Dawgs have reeled in the past three years, UGA is looking to be a strong candidate to be crowned 2020 National Champions. If Kirby Smart and his team are going to bring home the trophy, they will need another remarkable season from their starting quarterback.
UGA is once again favorites to win their division and make a strong push for a spot in the College Football Playoff. Jake will be entering his third year at UGA and still has the entire spring and summer left to prepare for the 2019 season.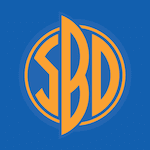 Want your voice heard? Join the South Bound & Down team!
Write for us!
The arsenal of offensive is weapons Fromm will have to choose from this season is quite impressive and could be the formula Georgia has been looking for to reclaim that national title.