LSU Basketball's Sloppy Tigers get Wake up Call
LSU basketball fell to Florida in the quarterfinals of the SEC Tournament. The loss gives the Tigers a reality check before the big show later this month.
The LSU basketball team looked sloppy during Friday's loss to the Gators. After losing to Florida 76-73, the Tigers got eliminated from the SEC tournament.
However, the loss comes at the right time.
LSU got a much-needed wakeup call and can use the extra days to fix some of the issues the team has.
At one point the Tigers led 42-29 in the game before the Gators made an epic comeback.
Once LSU got the 13 point advantage, the Tigers got comfortable.
Then, after a controversial call on a three-point shot and a technical foul, Florida went from three points down to leading by three points.
This six-point possession ultimately gave the Gators enough momentum to defeat LSU.
The Tigers shot only 47.6 percent from the floor while the Gators made 60 percent of its shots in the second half.
Florida made better shots and did a better job on its offensive possessions.
LSU often looked rushed on the offensive side of things which caused rushed shots.
However one of the more telling statistics was the two teams numbers at the foul line. Florida made 16-of-26 from the line while LSU completed 7-of-11.
LSU didn't attempt a foul shot until the second half of the game. The Tigers committed 24 fouls to the Gators 10.
The Gators stayed focused and disciplined while the Tigers didn't. If LSU could have forced more fouls or made more shots, then the Tigers would be facing off with Auburn.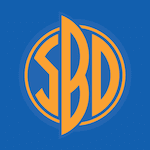 Want your voice heard? Join the South Bound & Down team!
Write for us!
Now the Tigers wait to see what seed they will be in the 2019 NCAA Tournament. The selection show will be on Sunday at 6 p.m. ET after the conference championships complete.