Ole Miss Football 2019 Spring Preview
Ole Miss football is another SEC program that only can only, hopefully, improve. This spring, the Rebels look to fix some errors and get on the right track.
Ole Miss football is not only making it about their team that weekend but its baseball team as well. The baseball team hosts Florida that weekend and fans can catch that series along with the annual intrasquad football scrimmage.
In year two of the Matt Luke era, Ole Miss went 5-7 overall and 1-7 in conference play. Now Luke is in his third season and needs to find some kind of momentum.
The Rebels have found some momentum producing back-to-back top 25 recruiting classes. Now that Luke has had three recruiting classes under his belt, he is finally getting his type of players on campus and buying into his process.
Ole Miss returns 14 starters this season with eight of those being on the defensive side of the ball.
Some notable defenders coming back for the Rebels are Mohamed Sanogo who led in tackles last season with 112 total.
Benito Jones and Josiah Coatney are two leaders on the defensive line that decided to stay for their final season.
However, the Rebels only return three offensive starters for the 2019 season.
Ole Miss must find the right guys to fill in these eight vacant spots, including the starting quarterback position.
Another first-year starter for the Rebels
Jordan Ta'amu is one of the eight starters Ole Miss lost. He was a crucial piece to the Rebel's offense and did a great job leading the team in the only year he started. Now Ole Miss must find his replacement.
Luke's staff hope they can have similar success with redshirt freshman Matt Corral. According to the Ole Miss website, Corral appeared in four games last season and went 16-of-22 for 239 yards and two scores.
Behind Corral are two of the Rebel's 2019 quarterback signees. Kinkead Dent and Grant Tisdale are early enrollees and will compete with Corral right away in spring drills.
Ole Miss also has John Rhys Plumlee who will join the team in the fall. For now, it'll be between Corral, Dent, and Tisdale. However, Corral's experience might help him the most in the long run.
Keep an eye out during the Grove Bowl as to who fills that starting quarterback role.
Rebel's Offensive Trenches are young, really young
Ole Miss will have to find a way to replace four players who combined for 127 starts. Among those four leaving is All-America selection Greg Little.
The Rebels always seem to have a good offensive line and now this group will be young, but will still have the experience to help lead the younger guys.
Ben Brown returns after earning SEC All-Freshman honors last season. Senior Alex Givens returns as well. Both of these guys played significant roles last season and protected the quarterback.
Other guys competing for spots on the offensive line are Royce Newman, Chandler Tuitt, Bryce Mathews, Eli Johnson, Hamilton Hall, and Michael Howard. Of these six guys, only one of them is an upperclassman.
Ole Miss's offensive line will be one to watch for this spring and see how the starting lineup develops and how the youngsters come along.
2019 Outlook for the Rebels
Luke and his staff have their work cut out for them. Year two didn't go as planned and they need to be careful that year three doesn't mimic that.
Finding a quarterback and starting O-line is crucial for the offenses' success. Without consistency at both of these groups, it'll be a long season for the Rebel's offense.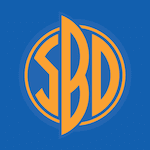 Want your voice heard? Join the South Bound & Down team!
Write for us!
The experience on the defense will help the Rebels out a lot this season to slow down teams. However, the defense cannot do it all by themselves so look to see what Ole Miss does on both sides of the ball in the spring game to improve scoring and keeping that defense fresh.
The Grove Bowl kicks off on April 6 at 4 p.m. ET on the SEC Network.