Kentucky Basketball Narrowly Escapes Wofford for Sweet 16 Spot
Kentucky Basketball overcomes a blunder Saturday afternoon after finding a way to defeat Wofford. The Wildcats head to yet another Sweet 16 appearance.
The Kentucky basketball team may have beaten Wofford 62-56, but the game was a lot closer than the score says.
Wofford came ready to play and gave Kentucky everything it had. However, it wasn't quite enough.
To beat the Wildcats a team has to shoot better than 37.5 percent from the floor, 29.6 percent from the arc and 66.7 percent from the foul line.
Fletcher Magee went 0-of-12 from the arc and couldn't get his long ball to fall. If he was hot during this game, I don't know that Kentucky would have won, especially how the Terriers played.
However, give credit to the Wildcats defense for containing and completely shutting him down.
Kentucky played well, especially Reid Travis. He scored 14 points and had 11 rebounds.
Travis shot 50 percent from the floor and made all of this free throws including two crucial ones to give the Wildcats a big enough lead to secure the win.
Ashton Hagans was the only other Wildcat to score in double-digit points. He scored 12 points and had four assists.
Keldon Johnson and Tyler Herro contributed nine points each as well. Along with Jemari Baker who scored eight points.
As a whole, Kentucky shot 40.4 percent from the floor, 23.1 percent from the arc, and 85 percent from the foul line.
The Wildcats made three total 3-pointers the entire game. If a team wants to get deep into this tournament, they must find a way to get the long ball to fall.
Even if shooting down low is one of the things working for Kentucky, it needs to complete more than three long balls.
Kentucky also did a good job drawing fouls and getting the Terriers in some foul trouble. Four of Wofford's players had at least three fouls. While for the Wildcats, Johnson and E.J. Montgomery were the only two in foul trouble.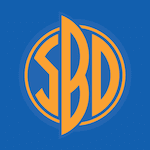 Want your voice heard? Join the South Bound & Down team!
Write for us!
The Wildcats need to regroup as they head into the Sweet 16 round. Kentucky faces off with either No. 3 seed Houston or 11th-seeded Ohio State on March 29.
The game will be in Kansas City, Missouri. Game time and television announcements will come in a couple of days.