Texas A&M Football: 2020 Recruiting Class Update
Texas A&M football had an impressive 2019 recruiting class, a top-five class at that. The Aggies look to continue that in 2020.
For 2019, Texas A&M football brought home on 247Sports, the No. 4 overall recruiting class and the No. 3 SEC class behind Alabama and Georgia.
Now for the 2020 class, the Aggies currently rank No. 16 with five committed to them.
Texas A&M has one 5-star, two 4-stars, and two 3-stars. The 5-star is Demond Demas a WR from Tomball, Texas.
Jaylon Jones (CB) and Smart Chibuzo (OT) are the two four stars.
Jordan Jefferson and Josh Bankhead, two offensive guards, are the two 3-stars and round out Texas A&M's 2020 class.
Two Future Aggies to keep an eye out for this offseason
Demas and Jones are two of the best in their positions.
The five-star wideout is 6-3 and 182 pounds. He ranks on 247Sports Composite rankings as the No. 22 overall prospect, the No. 3 WR, and the No. 3 player in Texas.
Demas has great size and could put on some more weight and be okay having the extra weight on him.
He's a tough wideout to cover and knows how to go up and get a ball. Demas gets off the line fast and can outrun most of the defenders he faces.
According to his 247profile, he runs track as well which seems to help him on the football field a good bit.
Demas could use some work on his route running, but his vertical bursts impress me a good bit. Once he figures out and works on his route running this wideout could end up a first or second-round draft pick.
As for Jones, he is a 6-1.5 and weighs 190 pounds. He ranks on 247Sports Composite rankings as the No. 59 overall player, the No. 5 corner, and the No. 7 player in Texas.
Like Demas, Jones is another hometown kid deciding to stay in Texas and play for the Aggies
Jones is a quick corner and has long arms and legs. However, what stands out the most is his athleticism.
He knows where to be on plays and just glancing at him; people can see how naturally athletic he is. Because Jones is such a natural, he can be versatile as well. He could likely play corner or safety at the next level.
Jones isn't the most polished guy on the field, but he makes up for it with his wiry attitude and grittiness. He has so much potential and just needs some polishing.
What's next for the Aggies?
Texas A&M like other college football programs are getting ready for spring ball and the spring scrimmages. They'll host recruits and such, and will likely have a ton of them there for their annual spring game.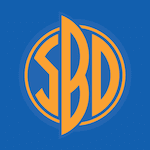 Want your voice heard? Join the South Bound & Down team!
Write for us!
It wouldn't surprise me to see the Aggies had a few names before the camp season starts and the long summer begins.