Georgia Football: Coach Smart Excited About Two New Additions
Georgia football always seems to have top recruiting classes. Now that Kirby Smart is at the helm, those classes went from good to great.
Coach Smart has quickly established himself as an elite recruiter during his time with the University of Georgia. Landing a top 3 class in each of the past three years has helped Georgia football climb their way back to the top of the college football totem pole.
Two additions of the most recent class being Nolan Smith and Jermaine Johnson.
With Spring practice getting kicked into gear, Coach Smart has been very impressed with two of the most recent additions to his stellar defense.
"I am fired up about these two guys," Smart said in his most recent press conference. "I see hunger out of both of those guys. I am excited to see what they are going to do."
Nolan Smith who is a former 5-star and ranked as the Nation's top recruit was a significant addition to the UGA 2019 class.
The 6'3 227-pound WDE was on hot commodity across the Country, and Dawg Nation was able to take a big sigh of relief when Smith officially signed with the Dawgs.
Alongside Smith is OLB and former No.1 ranked JUCO prospect Jermaine Johnson out of Independence Community College.
Johnson withholds a massive frame standing at 6'6 250 lbs and will have two seasons of eligibility left after his time at the JUCO level.
Thanks to that impressive stature, Johnson during his time at Independence racked up 96 total tackles, 12.5 sacks, 11 tackles for loss. Hopefully, Johnson will be able to carry that over during his career playing at UGA.
A big need for the Georgia defense has been the lack of production at the linebacker position ever since the first-round pick Roquan Smith moved on to the NFL. With the praise that Kirby is giving these two kids though it sounds like that problem may no longer exist.
Last season the Dawgs ranked 31st in the nation as a run defense but ranked 12th in the nation in passing yards allowed.
A defense that is prominently known for their run defense in the past will hope to get back to that standard with the help of Smith and Johnson.
We all know the saying of defense wins championships and UGA is predicted heavily to be in the running for a spot in the 2020 CFP. The recruiting is there, and now all Coach Smart needs are for those recruits to come in prove why they deserved the rankings they held.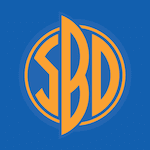 Want your voice heard? Join the South Bound & Down team!
Write for us!
UGA is pounding on the door, and I would not be surprised if one of these two players were the one who busted the door down to help UGA reach their goal of becoming national champions.