Kentucky Basketball Squeezes By Again in Sweet 16
Kentucky Basketball played its third close game in a row in the 2019 NCAA Tournament. The Wildcats need to find some energy if it wants to keep dancing past the Elite Eight.
Kentucky basketball squeezed by Houston with the help of P.J. Washington and Tyler Herro.
Washington scored 16 points and made 6-of-8 shots from the floor. Herro led the way for the Wildcats with 19 points and made 7-of-13 shots from the floor.
This game was the first one back for Washington since the SEC Tournament when he got hurt. Boy did he come back with a point to prove. He played well and shot even better.
Without these two and Kentucky could have gotten beat.
Keldon Johnson scored seven points and had seven boards, but outside of him and the other two, no one score more than six points.
Kentucky made four three-pointers in the entire game. For the third game in a row, the long game for the Wildcats was ice cold.
What allowed the Wildcats to win this game was making 14-of-19 free throws. Without accurate foul shooting, Houston would have won this game easily.
However, I have to give credit to Kentucky's defense for holding Chris Harris Jr. who played 21 minutes and Fabian White Jr. who played 25 minutes to three points combined.
Kentucky shot 47.8 percent from the floor compared to Houston's 39.6 percent. So the Wildcats did a better job at making the right shot. They got the win, but they didn't impress me at all.
The Wildcats need to be careful playing complacent like this because it will eventually run out in the NCAA Tournament.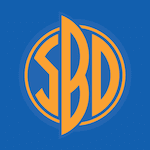 Want your voice heard? Join the South Bound & Down team!
Write for us!
Up next for the Wildcats is Auburn in the Elite Eight round. This matchup will be the third time these two have played this season. Kentucky won both of the other two appearances, the first game on Jan. 19, the Wildcats won 82-80 and the second game back on Feb. 23, 80-53.
Tip-off is at 2:20 p.m. ET on CBS.