Florida Basketball: What to Look for in the 2019-2020 Season
After a mediocre season by the standards of Gator fans, we take a look at Florida basketball's next season, which looks to be much more successful. The upcoming season will determine the overall direction of the program as well as the future of head coach Mike White.
Florida Basketball had an average, inconsistent year.
The Gators finished 8th in the SEC at 20-16 overall and 9-9 in SEC play. They were never able to maintain a win streak over four games throughout the season, and at different points, Gator fans called for Mike White's firing.
The season ended on a low note after being dismantled by an experienced Michigan team in the Round of 32 of the NCAA Tournament with a score of 64-49. The game exemplified everything that went wrong with Gator basketball this year.
Florida played outstanding defense for the majority of the game and was down by only four at halftime.
However, the Gators couldn't generate offense, especially in the 2nd half, which was a common theme throughout the season. The Gators ranked 281st in the NCAA in scoring offense at 68.3 points a game.
The 2019-2020 season looks to be different. Mike White has signed a top ten recruiting class which consists of two of the best players in the 2019 recruiting class.
Five-star forward Scottie Lewis and five-star guard Tre Mann.
Lewis is ranked as the 12th best player in the class of 2019 by 247Sports Composite.
He is a Mcdonalds All-American, and 2020 NBA mock drafts already have Lewis as a first-round talent. He is 6'6, and his ability to defend and rebound are his best attributes.
Mann is ranked as the 26th best player in the class of 2019 by 247Sports Composite. He is also a Mcdonalds All-American and labeled as a first-round talent. Mann's abilities as a scorer are apparent, and passing is also very crucial to his game.
Center Omar Payne signed in the class of 2019 for the Gators. Payne ranks as the 43rd best player in the class of 2019 by 247Sports Composite.
Payne, like Scottie Lewis, will bring size at 6'9 and elite defensive skills but is undeveloped offensively. Payne will need to develop an inside presence on offense if he wants a chance to start in 2019 following the departure of starting center, senior Kevarrius Hayes.
At the guard positions, the Gators will have two of the countries best in soon to be sophomore Andrew Nembhard and freshman Tre Mann.
Nembhard was the only player who started every game for the Gators this year and has shown himself to be an elite passer and offensive facilitator. He averaged nearly six assists a game in 2018-2019. Mann is the scoring machine that the Gators need at point guard, averaging 17 points a game in his senior year of high school.
Rising sophomore Noah Locke will also play at a guard position and was the Gators most consistent 3-point threat this year. Locke hit 38% of his threes this year and looks to cement his place in the starting lineup in 2019 as a healthy member of the team. He was battling back injuries towards the end of the season.
Rising junior guard Mike Okauru decided to transfer from Florida on Tuesday, and rising, junior Deaundre Ballard is also thinking about a transfer. Neither received significant playing time in the 2nd half of the season.
At the forward positions, incoming freshman Scottie Lewis will battle with rising sophomore Keyontae Johnson for the small forward job. This clash will be intriguing because Johnson has experience and finished the season strong with two double-doubles in the SEC Tournament and Lewis' sheer talent will give him an opportunity to start.
Although a host of players will be in the mix at power forward and center positions, rising senior forward Keith Stone decided to pursue the opportunity to be a graduate transfer. Stone tore his ACL against Georgia in February and was out for the season from that point on. Stone would've been a potential starter but more importantly, a leader for a team that will not have a single senior on the team in 2019.
Power forwards include rising sophomore Isaiah Stokes and rising junior Dontay Bassett. Established centers include incoming freshman Omar Payne and redshirt junior Gorjok Gak, who received a medical redshirt after having knee surgery in April of 2018.
With depth at every position, Mike White has the complete team he has ever had, with NBA caliber talent, especially in the frontcourt. After ranking in the top 50 in the NCAA in defensive efficiency in 2018, Florida will be an even better defensive team in 2019 due to the additions of Scottie Lewis and Omar Payne.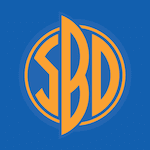 Want your voice heard? Join the South Bound & Down team!
Write for us!
More importantly, the Gators should have a much-improved offense with the addition of electrifying, Tre Mann, the development of current freshman Nembhard, Johnson, and Locke, and the return of an interior presence in Gorjok Gak.