Georgia Baseball Quietly becoming one of the best SEC Baseball Teams
Georgia baseball won its third straight SEC baseball series after defeating Kentucky in Lexington. The Bulldogs are quietly defeating talented teams and getting better each week.
After splitting game one and two with Kentucky, Georgia baseball clinched the series by winning game three 10-8.
The Bulldogs currently sit at 23-5 on the season and 7-2 in the conference and hold a 15-2 record at home.
According to the SEC website, Georgia sits at the top of the SEC and East standings.
The Bulldogs are one game ahead of second place Vanderbilt (6-2) in the East. They are also one game ahead of Arkansas (6-2) and Texas A&M (6-2).
The Bulldogs also rank as the No. 4 school in Divison 1 Baseball Top-25 rankings and has the No. 6 team on the USA Today Baseball Top 25 Coaches Poll as well.
Georgia continues to hit well and use its talent to its advantage. The Bulldogs aren't just hitting well, but the pitching continues to be outstanding.
Two players that continue to impress and help the Bulldogs score points are L.J. Talley and Tucker Maxwell. These two keep blowing my mind each game I watch.
Talley currently has a .370 batting average, a .540 slugging average, 18 RBI's, and has four homers on the season. The senior holds a .450 on-base percentage.
Maxwell currently has a .313 batting average, .613 slugging average, 26 RBI's, and six home runs. He holds a .421 on-base percentage as well.
Both guys contributed enough in the Kentucky series to secure the series win.
However, both of them have been key players all season long on offense and defense.
As for pitching, Emerson Hancock, Tony Locey, and Cole Wilcox continue to dominate on the mound. In SEC Games, the three combine for 3-1 record.
Hancock in SEC games, has a 1.64 ERA, allowed nine hits and five runs in 22 innings pitched, five walks, 24 strikeouts, and three homers. He is 2-1 in conference games as well.
As for Locey he has a 2.20 ERA, allowed 12 hits and six runs in 16.1 innings pitched, 12 walks, 17 strikeouts, and one home run. He holds a 1-0 SEC record.
Wilcox hasn't started in any conference games but has been in four of the SEC games. He has a 1.35 ERA, allowed three hits, and two runs in 6.2 innings pitched, six walks, seven strikeouts, and haven't given up a homer yet.
Georgia seems to have found the formula for success for the most part. The Bulldogs continue to find ways to win when it matters.
However, the next SEC matchup won't be an easy task as Georgia takes on Vanderbilt in a three-game home series in Athens.
Before Georgia takes on Vanderbilt, the Bulldogs travel to Clemson on Tuesday, April 2 for a single game. Then Georgia heads to Kennesaw State on Wednesday, April 3 to take on the in-state foe.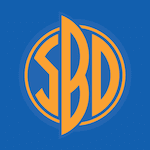 Want your voice heard? Join the South Bound & Down team!
Write for us!
If the Bulldogs continue to play the way they have been, the two-midweek matchups should go their way.
Georgia should also have success at home against Vanderbilt this upcoming weekend as well. However, the Bulldogs cannot let the bats fall flat against the Commodores, or they'll lose the top-ranked spot in the SEC.