SEC Baseball Continues Success with 10 Ranked Teams
SEC Baseball keeps teams in the top-25 rankings. Currently, the league has ten teams ranked in the USA Today Top-25 Coaches Poll.
Most people think that the SEC is a football league, but the SEC baseball teams continue to prove that wrong.
According to the SEC website, the SEC has ten teams ranked in the USA Today Baseball Top-25 Coaches Poll.
Mississippi State ranks as the No. 2 team, Vanderbilt is No. 5, Georgia is No. 6, Arkansas is No. 8, Texas A&M is No. 11, Auburn is No. 12, LSU is No. 15, Ole Miss is No. 22, Tennessee is No. 23, and Florida rounds it out at No. 23.
Four teams are in the SEC East while six teams are in the West.
Mississippi State currently has a 22-3 overall record and a 5-4 conference record.
Vanderbilt holds a 22-5 overall record and is 6-2 in SEC play. Georgia leads the SEC standings currently with a 7-2 conference record and is 23-5 overall.
Outside of those two in the East Standings, the future is bleak. Florida is 4-5 in conference play, and Tennessee is 2-6.
As for the West standings, Arkansas and Texas A&M tied for the top spot with 6-2 conference records. Auburn and LSU are 6-3, Mississippi State is 5-4, and Ole Miss is 4-4.
Although Mississippi State has the best overall record in the SEC, I don't think that the Bulldogs should rank above Vanderbilt or Georgia.
If I did the rankings, I would have the west Bulldogs at No. 6 with Vanderbilt at No. 2 and Georgia at No. 3. The east Bulldogs could surpass the Commodores but will have to play each other before I give Georgia that credit.
However, the SEC still dominates the top-25 with teams and keeps doing that after having 11 earlier this season. If some of the lower tier teams could pick up some momentum they could be ranked as well.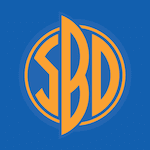 Want your voice heard? Join the South Bound & Down team!
Write for us!
SEC Baseball started conference play earlier this month, so having ten teams may not last much longer the deeper we get into SEC play. However, I expect teams like Vanderbilt, Georgia, Mississippi State, and Arkansas to stay in the rankings and high up in the rankings.