SEC Basketball: Then There were Two
SEC Basketball has two teams left in the 2019 NCAA Tournament who advanced to the Elite Eight round. Those two teams are Auburn and Kentucky, and they happen to be playing each other.
The conference started with seven teams in the NCAA Tournament. Then SEC basketball had four teams make it to the Sweet 16.
Now there are two SEC teams left, but regardless of the outcome, there will be an SEC team in the Final Four.
Kentucky and Auburn have already played twice this season with Kentucky winning both times.
The first time these two played was on Jan. 19 where the Wildcats won 82-80.
Then the two faced off again on Feb. 23 where Kentucky won 80-53.
Both teams are in the Midwest region of the tournament. Now, game three this season will likely be one of the best games we have seen this postseason.
Kentucky has had to squeak by opponents after defeating its opening round opponent Abilene Christian 79-44. Since then though, the Wildcats narrowly escaped a scrappy Wofford team, 62-56.
The Wildcats latest victory came against a tough Houston team. Kentucky barely beat The Cougars 62-58.
Then you have Auburn who narrowly escaped the first round, but since then have dominated the two opponents it has faced.
The Tigers won 78-77 against New Mexico State in the opening round and then demolished Kansas 89-75 before upsetting the No. 1 seed North Carolina on Friday night, 97-80.
Auburn gets stronger as the tournament continues where Kentucky seems to be barely cruising by its opponents.
This matchup could go either way because Auburn can continue its hot streak or it could go ice cold. And for Kentucky, it can either continue to be complacent or become the team it has the potential to be.
Auburn wins this game if it can continue shooting from the arc like it has and playing that tough defense. Kentucky can win if it can find a way to make its long ball fall.
If the Wildcats want to compete with the Tigers, they have to make more than four three-pointers in a whole game. The way Auburn has played lately, four three-pointers can happen in a matter of minutes.
Game Prediction
I have to take Auburn in this game. The Tigers are playing too powerful and are way too hot for Kentucky to handle. Auburn also has a sentimental reason to win this game and get to the Final Four.
The Tigers lost Chuma Okeke against North Carolina, and now the team is playing for him. In the three tournament games, he scored 45 points and brought down 21 boards. He was a pivotal player to Auburn's game.
Now the Tigers have to play without him. Despite losing him, I think Auburn has enough to take down Kentucky.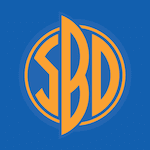 Want your voice heard? Join the South Bound & Down team!
Write for us!
Auburn beats Kentucky 90- 82 and moves onto the Final Four of the 2019 NCAA Tournament.
Kentucky and Auburn tip-off at 2:20 p.m. ET on CBS where we will find out the third team of the Final Four.