Texas A&M football celebrates NSD: nix Saban day
New Texas A&M football coach Jimbo Fisher entered the late signing period with only ten prospects inked to play football for the Aggies. Fisher had to find some talent, and he found it on SEC commitment lists.
America's college football fans celebrated NSD Wednesday, and Texas A&M football was in the middle of the nix Saban day party.
First, new Aggies head coach Jimbo Fisher popped the cork after flipping defensive tackle Bobby Brown from Alabama.
"Ultimately, out of everything between the schools and football programs, it was just that A&M felt more of a home for us — where I wanted to be," Brown told the Star-Telegram. It was also the place Brown felt he could pursue is off the field goals. "It was a place I wanted to pursue my career."
Brown's decision was not shocking. The four-star defensive end pledged to Texas A&M football last October. He backed out of that commitment on the first day of the early signing period and pledged to Alabama. Texas A&M stayed persistent, and Jimbo executed the double flip to chase Brown back into the Aggie corral.
Quarterback
Fisher needed a quarterback in his 2018 class, and he rounded one up from another commitment list. After de-committing from Missouri, four-star quarterback James Foster chose to sign with Texas A&M football.
Foster was the best quarterback available, and Fisher took advantage of the relationship he built with Foster when he recruited him for FSU. Foster is an extreme athlete with an accurate arm and the strength to stretch the defense deep.
Protecting the Texas A&M brand
While he was out rustling stock from other schools, Fisher kept his own talent safe from poachers. The key recruit maintained from former Texas A&M head coach Kevin Sumlin's early signing roster was safety Leon O'Neal Jr.
Fisher beat out all four teams from this year's College Football Playoff for O'Neal. O'Neal worked hard to recruit for the Aggies before he de-committed in December. His re-commitment also gave the Texas A&M signing class a boost.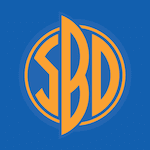 Want your voice heard? Join the South Bound & Down team!
Write for us!
The final flip
The Aggies signed only ten prospects during the early signing period. Salvaging the 2018 recruiting class required more flipping work by Fisher. The last flip flopped to the Aggies again from the hands of Nick Saban.
Vernon Jackson of Boling High School in Texas committed to Alabama last September, but signed with the Aggies.
https://twitter.com/AggieFootball/status/961669244474871810
Jackson is a six-foot three-inch 245 pound high school quarterback and linebacker, recruited as a running back, fullback, tight end, and linebacker.
"You just don't see many kids his size that can do the athletic things he can do," Boling High School coach Kevin Urbanek told Chris Kirschner of SEC country. "Everyone comes here and asks me where I see him playing. I always tell them that is their job. You can put him wherever you want."
You can put him wherever you want
Described by 247sports.com as a "jumbo athlete," the four-star prospect visited College Station officially last weekend. On the previous three weekends Jackson visited Texas, Alabama, and TCU, but it was Jimbo Fisher that closed the deal.
It helped that Jackson was familiar with new Texas A&M football head coach Jimbo Fisher. Fisher also recruited Jackson as the Florida State head coach.
Fisher did yeoman work to earn himself and Texas A&M football the number seventeen ranked recruiting class nationally and sixth best class in the SEC. Signing thirteen players on NSD, Fisher got the job done, and when the day was over, the nix Saban Day celebration was in full swing in College Station.